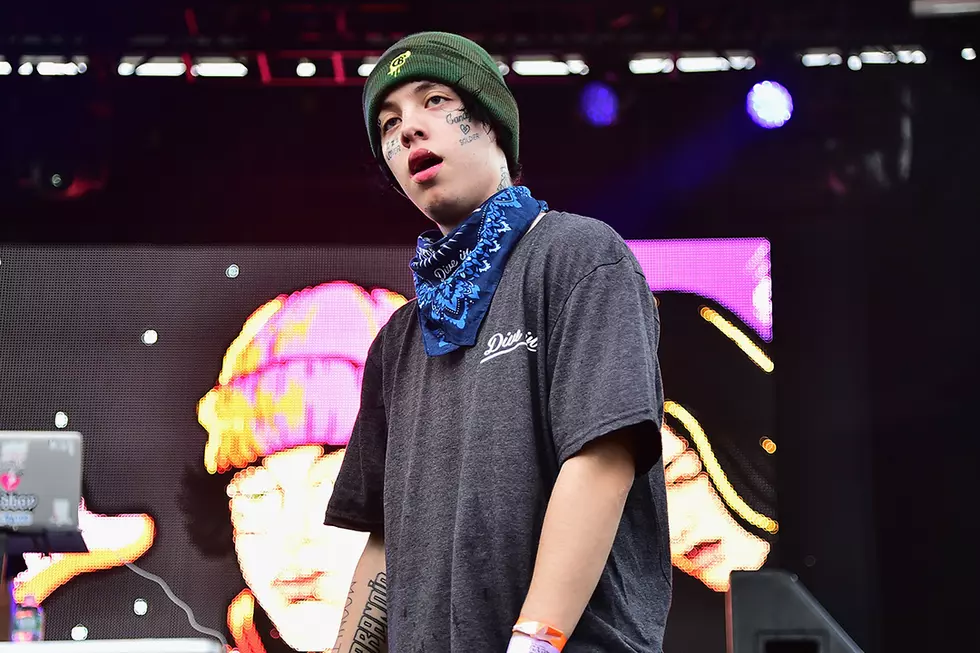 Lil Xan Concert Canceled After Man Posts Video With Guns and Threatens Rapper
Theo Wargo, Getty Images
In a country rocked by gun violence, concert promoters are understandably cautious about hosting events where the likelihood of a shooting seems high. It was that thinking that led some of them to cancel Lil Xan's planned St. Louis concert this past Wednesday (Oct. 10) after one man posted a video of himself with guns and threatened to attack the rapper at the concert venue.
According to TMZ, a purported artist/producer uploaded a video of himself shooting bullets into a lake as he made some threats to the rapper. In the clip, he threatens to attack the rapper at The Pageant, which is the site where the rising rap star's concert was supposed to take place in Missouri.
"Lil Xan said he wants a fade with me," the man captioned the post. "I'M COMING TO YO OWN SHOW TO SMACK TF OUT OF YOU TOMORROW OCT 10 AT @thepageantstl."
Reinforcing his threat, the man, whom TMZ says is beefing with the "Betrayed" rapper over money he thinks the rapper owes him, uploaded an image of himself holding three rifles. He captioned the photo, "hi Lil Xan see ya later at your show."
In a statement made to TMZ, reps for Xan say, "It is our top priority, including the promoters and venue to ensure safety at every show. This was an old situation that has been taken care of internally. There is no reason to fear safety at any of Lil Xan's shows moving forward."
XXL has reached out to Xan's team for comment. Watch video of the peculiar and disturbing threats toward Lil Xan below.
Here's the Ultimate Guide to Rappers With Acronyms in Their Name