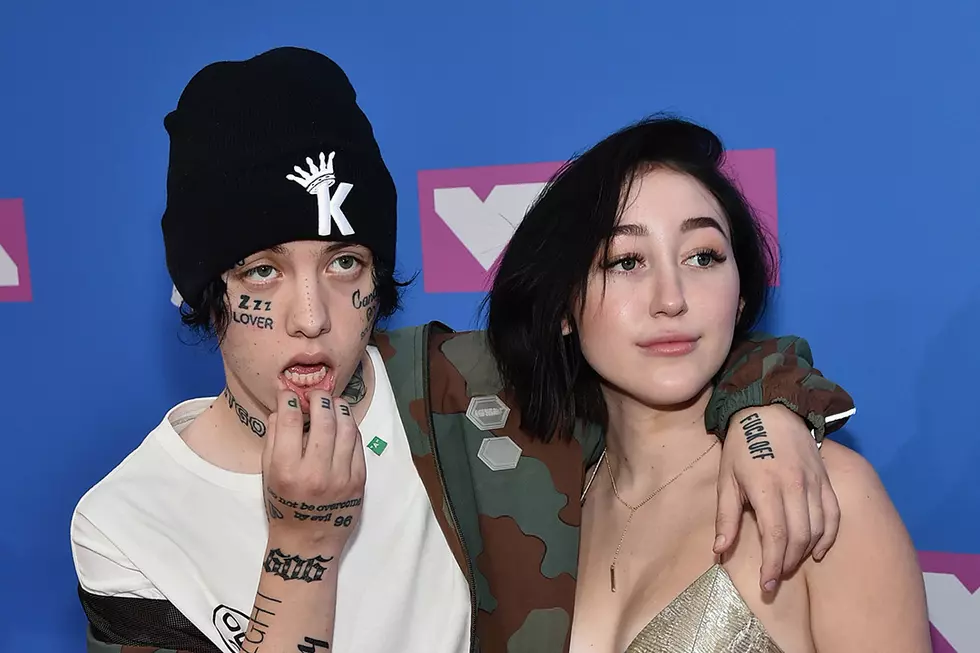 Lil Xan Claims His Relationship With Noah Cyrus Was Set Up by Columbia Records
Mike Coppola, Getty Images
The plot of Lil Xan and Noah Cyrus' breakup thickens. On Instagram today (Sept. 4), Xan claimed that their relationship was the product of nothing more than an orchestrated promotional campaign for Noah's music.
"I thought what we had was real but I guess it wasn't. You know, it was something set up by Columbia Records," he said during an Instagram Live broadcast. "Columbia set it up to boost, uhh, her like, you know, like, everybody's shit poppin'."
For those playing catch up, Xan claimed yesterday on Instagram that Cyrus, sister of Miley, was cheating on him. The singer responded by accusing Xan himself of cheating. Likewise, Cyrus has also denied that their short-lived relationship had anything to do with her record label.
"First and foremost: this relationship was not set up by Columbia Records," she said on Instagram. "To say that is a joke. It started when I got a DM from Diego and he asked me to hang out."
The duo revealed they were dating in July and released a song together titled "Live Or Die" shortly after the relationship became public. Whether the love was real or simply the machinations of the industry, Xan has said that a planned music video for the track will not see the light of day.
"Yo, sorry to everybody, but I'm X'ing 'Live or Die.' That shit's not coming out–the music video," Xan said on Instagram.
Watch Lil Xan claim that his relationship with Noah Cyrus was set up by Columbia Records below.
See 33 Rappers With Wild Neck Tattoos