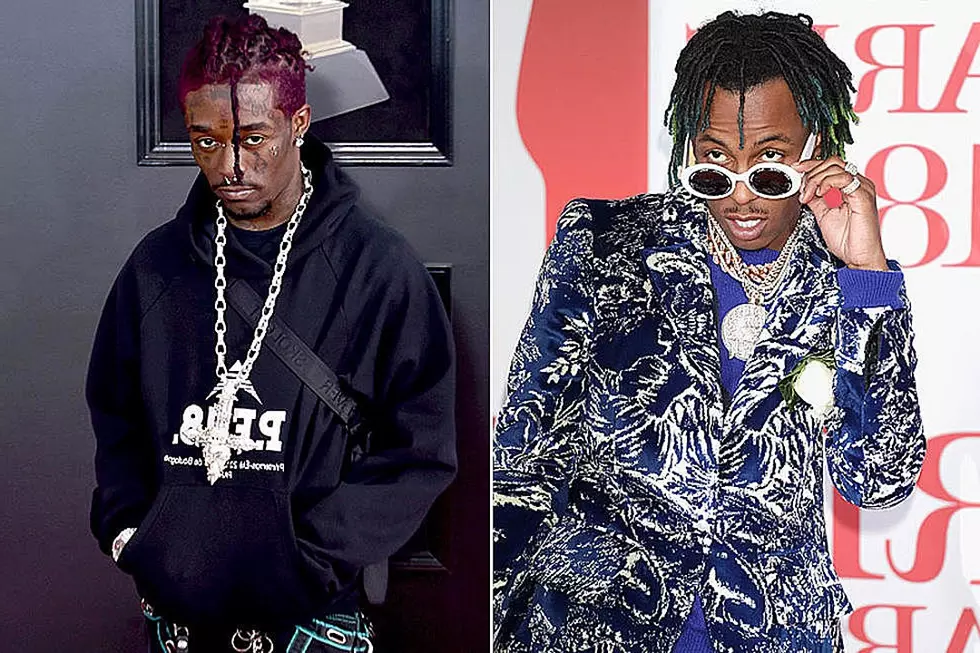 Lil Uzi Vert and Rich The Kid Get Into Heated Confrontation in Philadelphia
Jamie McCarthy / John Phillips, Getty Images (2)
Lil Uzi Vert and Rich The Kid have been at odds for a while now. It looks like that all came to a head over the weekend as the two got into a fight in Philadelphia.
Both rappers were in the City of Brotherly Love to perform at The Roots Picnic on Saturday (June 2), when it appears Uzi pulled up on Rich on a street corner. In video captured of the incident, Uzi confronts RTK who is standing behind a barrier surrounded by his people.
"What we doing?" Uzi asks, apparently seeing if the fade imminent.
"I'm trying to find out, you jumped out the car," either Rich or a member of his posse responds off camera.
"It don't matter. Why you acting crazy? I don't got nothing to say, bro. Let's do it," Uzi replies.
Another video shows the two crews in what appears to be a Starbucks. That's when things get physical. In the footage, Rich seems to get swung on by a number of people causing him and another man to jump over the counter into the employee work space. The video stops shortly afterward.
The "New Freezer" rapper later commented on the melee on social media. "Niggas pulled up and did what? Did what?" he questioned, while showing his jewelry was still intact. "Walk around Philly like this. Niggas pulled up and did what?"
Check out footage of the situation below.
See Behind-the-Scenes Photos of Lil Uzi Vert at the 2016 XXL Freshman Shoot