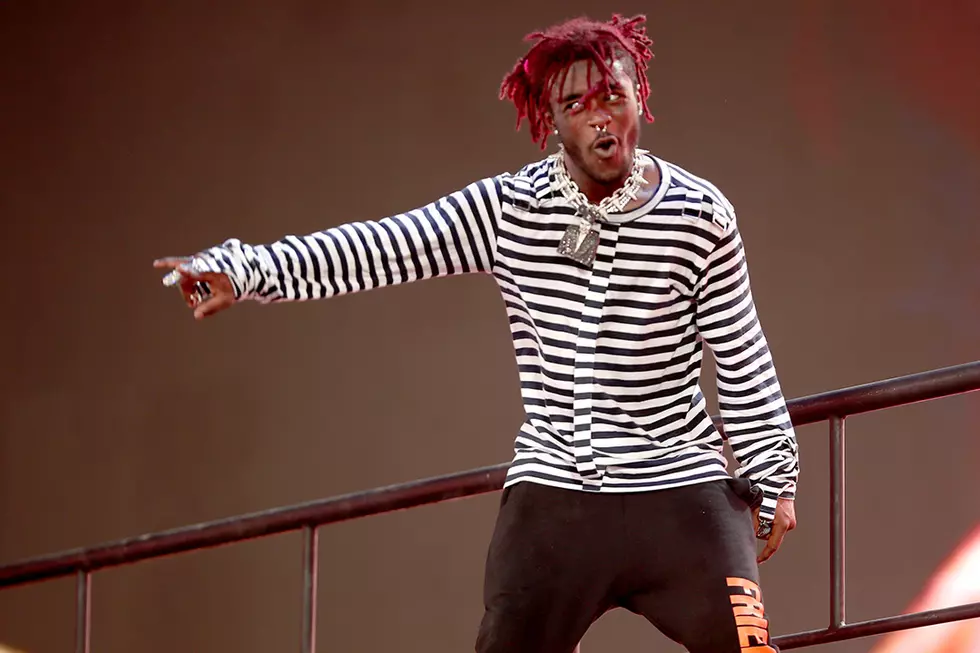 Lil Uzi Vert's 'Luv Is Rage 2' Deluxe Version on Sale at Urban Outfitters Now
Frazer Harrison, Getty Images
The deluxe version of Lil Uzi Vert's Luv Is Rage 2 is now on sale, and it appears Urban Outfitters is the one place you can cop it. The brand posted the new iteration of Uzi's debut album on their website at some point within the last few days.
The Luv Is Rage 2 deluxe edition comes on cassette tape copies and features all the same melodic bangers of the original, plus an additional four new songs. The songs are called "Skir Skirr," "Loaded," "Diamonds All on My Wrist," and "20 Min." It checks in at about $13.
"Skir Skirr" is said to be produced by D. Rich, "Loaded" by TM88, "Diamonds All on My Wrist" by Bobby Kritical and "20 Min" by Honorable C.N.O.T.E. None of those credits have been officially confirmed yet, though.
In addition, a pre-order on Amazon for the physical CD of the Luv Is Rage 2 deluxe version has also popped up with a release date of Nov. 17.
Thus far, Uzi's debut album has been every bit as successful as anyone could have hoped. A little over a month after moving 135,000 equivalent album units in its first week, Luv Is Rage 2 was certified gold after selling 500,000 equivalent album units. The Luv Is Rage 2 deluxe edition could help fortify those sales.
XXL has reached out to Uzi's team for comment on the matter.
Lil Uzi Vert's LUV Is Rage 2 Deluxe Edition Tracklist
1. "Two"
2. "444+222"
3. "Sauce It Up"
4. "No Sleep Leak"
5. "The Way Life Goes"
6. "For Real"
7. "Feelings Mutual"
8. "Neon Guts" Feat. Pharrell Williams
9. "Early 20 Rager"
10. "Lil Uzi Vert" Feat. The Weeknd
11. "Pretty Mami"
12. "How To Talk"
13. "X"
14. "Malfunction"
15. "Dark Queen"
16. "XO Tour Llif3″
17. "Skir Skirr"
18. "Loaded"
19. "Diamonds All On My Wrist"
20. "20 Min"
See New Music Releases for November 2017