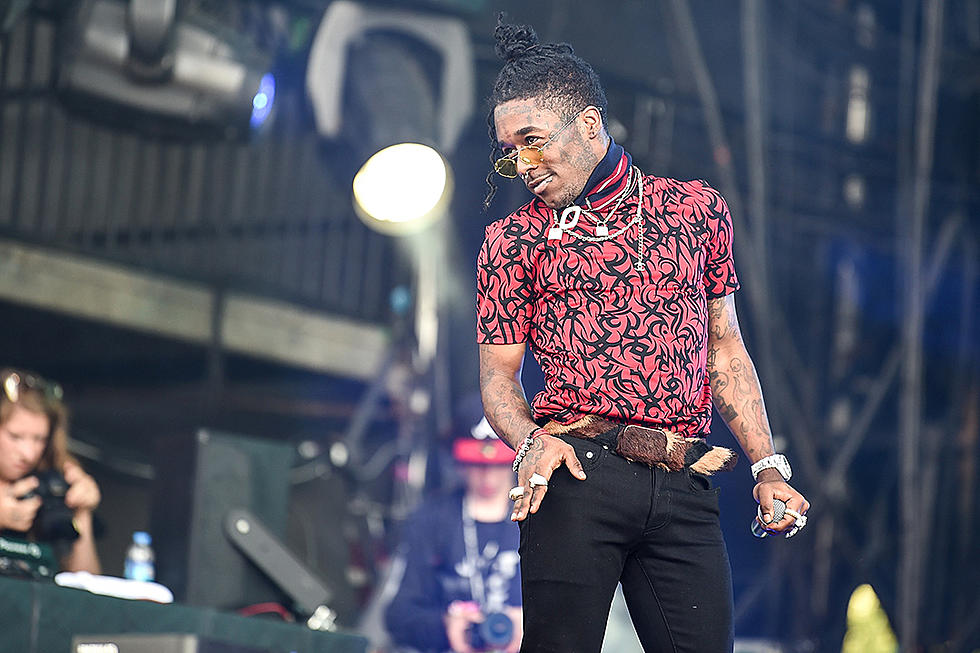 Lil Uzi Vert's Fans Think 'Eternal Atake' Is a New Project He's Dropping
Tabatha Fireman, Getty Images
Lil Uzi Vert hasn't officially announced a new album but that isn't stopping his fans from believing the rapper is gearing up to drop new music this week.
On Monday (July 16), the Philadelphia artist sent out two cryptic tweets that led some fans to believe he had revealed the name of his next album. "Eternal Atake," Lil Uzi tweeted. "Eternal means forever. Atake means 2 overtake," he added in a separate tweet.
While the 23-year-old rapper didn't make any mention of an album, that didn't stop fans from coming up with their own theories about what "Eternal Atake" could mean. "Well given how much he been spamming 'Eternal Atake' on all his social media shit, that's probably the Album name," wrote one fan.
"Eternal Atake will be the album name for @LILUZIVERT's new album and it will drop on Thursday July, 19th," another fan tweeted, adding his own release date for the supposed project.
Should Uzi actually drop a new album this week, it will be his first project since the release of Luv Is Rage 2 in August of 2017. The debut studio album features the singles "XO Tour Llif3," "The Way Life Goes" and "Sauce It Up," as well as guest appearances from Pharrell and The Weeknd.
A follow-up to Luv Is Rage 1.5, the debut album reached No. 1 on Billboard 200 and the Top R&B/Hip-Hop Albums chart. The project also sold over 1 million copies, earning platinum certification.
Check out Lil Uzi Vert's tweets, as well as the tweets from his fans below.
See Lil Uzi Vert's Fans' Reactions to a Possible Project Titled Eternal Atake