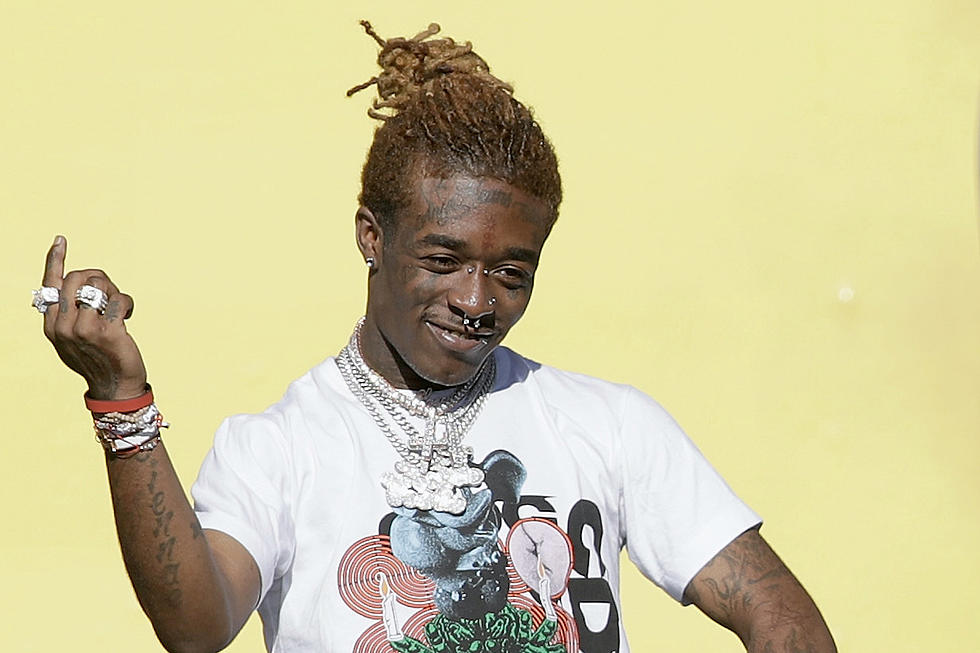 Lil Uzi Vert Admits He Doesn't Know When 'Eternal Atake' Is Dropping
Isaac Brekken, Getty Images
"Um, I don't know honestly," Uzi told a fan who asked him when the album is dropping in a video shared to Instagram on Tuesday (June 25).
Eternal Atake has been a long time coming, but recently, it seemed as though there was some major progress. After being held up due to alleged label drama, Uzi finally dropped two tracks that would seemingly live on the project, "That's a Rack" and "Sanguine Paradise," back in April. Just weeks later, he followed the tracks up with an announcement during his 2019 Rolling Loud Miami performance that the album was complete. Then, in another random video with fans, Uzi claimed that he had an album would come out in two weeks. Those two weeks have passed and the LP obviously isn't here.
"Uzi should put out EA [Eternal Atake] tomorrow or any day he wants," Drama wrote in a comment on DJ Akademiks' page. "He has me and [co-CEO Don] Cannon's total support and blessings to drop it."
Seems like it's all on Uzi now. You can view the video of him speaking on the album for yourself below.
See Photos of Rappers' Fashion Choices in 1997