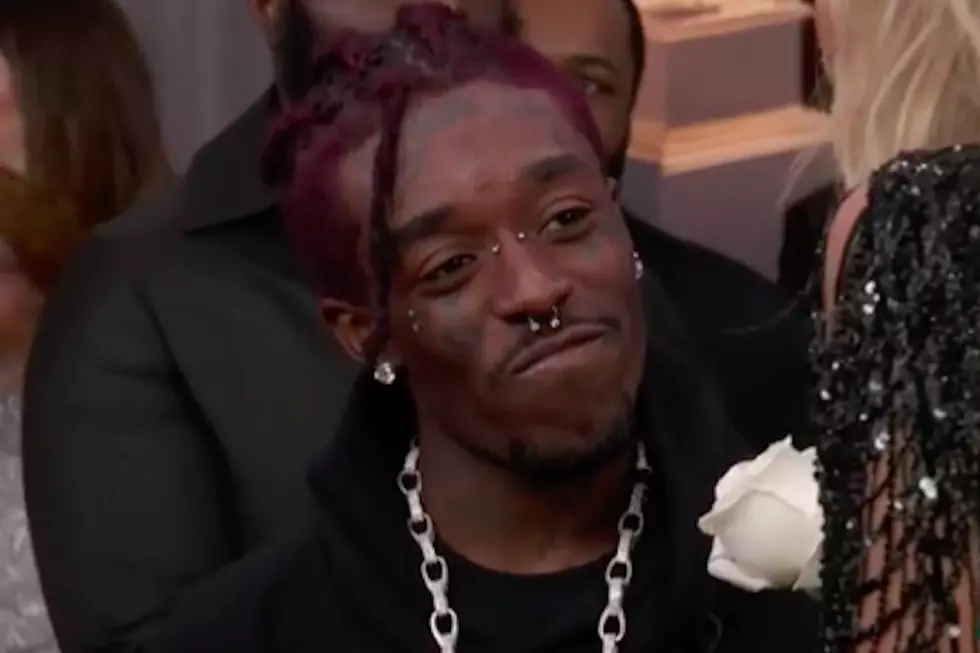 Watch Lil Uzi Vert's Hilariously Amusing Red Carpet Interview at 2018 Grammy Awards
enews via Instagram
Lil Uzi Vert is more than entertaining when he hits a stage, but he's not his usual enthusiastic self once he hits the red carpet. Even though he expresses himself through his fashion sense, the Philadelphia rapper gives one of the more dry but amusing interviews of the evening with E! News at the 2018 Grammy Awards Sunday night (Jan. 28).
Uzi stopped to speak with host Giuliana Rancic on the red carpet of the prestigious music awards, and things kick off on a monotone note. The "Money Longer" hitmaker not only keeps his voice in a calm tone, but his actual answers provide little to no enthusiasm for being at the awards show. When Rancic asks Uzi how he feels about being at the Grammys, he responds, "Um, this is normal. This is my life. So, it's whatever."
Being that he was nominated in two categories for Best New Artist and Best Rap Performance for his feature on "Bad and Boujee," Rancic asks what he would do to celebrate a possible win. "If I win, I'm just gonna think about everything that I'ma buy the next day. I like to shop," Uzi states.
As for what he has coming up next, it looks like the entertainer wasn't too keen on sharing any of his music plans, as he plainly says he'll be "waking up" and "eating some Pop Tarts."
Unfortunately, Uzi didn't go home with the win in either categories, but he didn't seem to care about the loss.
Watch Lil Uzi Vert's interview on the red carpet for the 2018 Grammy Awards.
See Behind-the-Scenes Photos of Lil Uzi Vert at the 2016 XXL Freshman Shoot