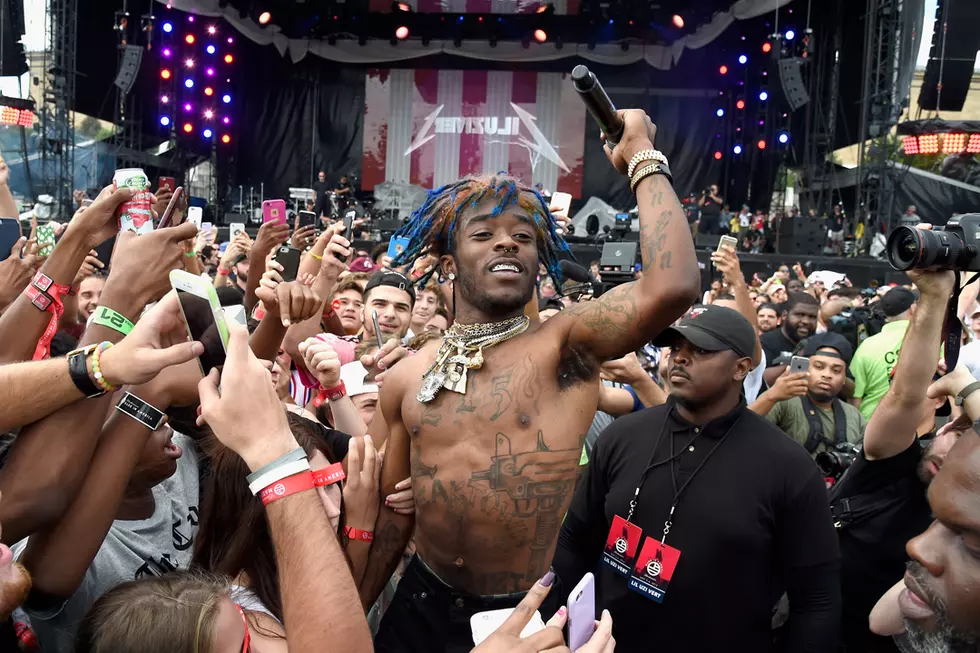 Lil Uzi Vert Dance Sparks New Social Media Challenge
Kevin Mazur, Getty Images
"XO Tour Llif3," a melancholy rap-rock track produced by TM88, is gaining millions of plays on SoundCloud since it was first released two weeks ago. Fans of the Philly artist know Uzi is not afraid to dance and have fun on stage, and when a recent video of Uzi doing his signature nonchalant shoulder shimmy while onstage at a NYFW event started to circulate online, fans quickly began to mimic the dance move to "XO Tour Llif3." And just like that, the #LilUziVertChallenge was born.
Now, with the simple dance challenge gaining steam online, it's raising the profile of the song itself. And keep in mind, this was the same method that drove Rae Sremmurd's song "Black Beatles" at the top of the Billboard charts last year.
Lil Uzi has got to be used to living the viral life by now. The 2016 XXL Freshman was recognized by SoundCloud for being the most followed artist on their streaming platform last year, and just recently scored his first platinum plaque. Could the platinum-selling Uzi now be on the road to a No. 1 song thanks to the new dance challenge?
See Behind-the-Scenes Photos of Lil Uzi Vert at the 2016 XXL Freshman Shoot