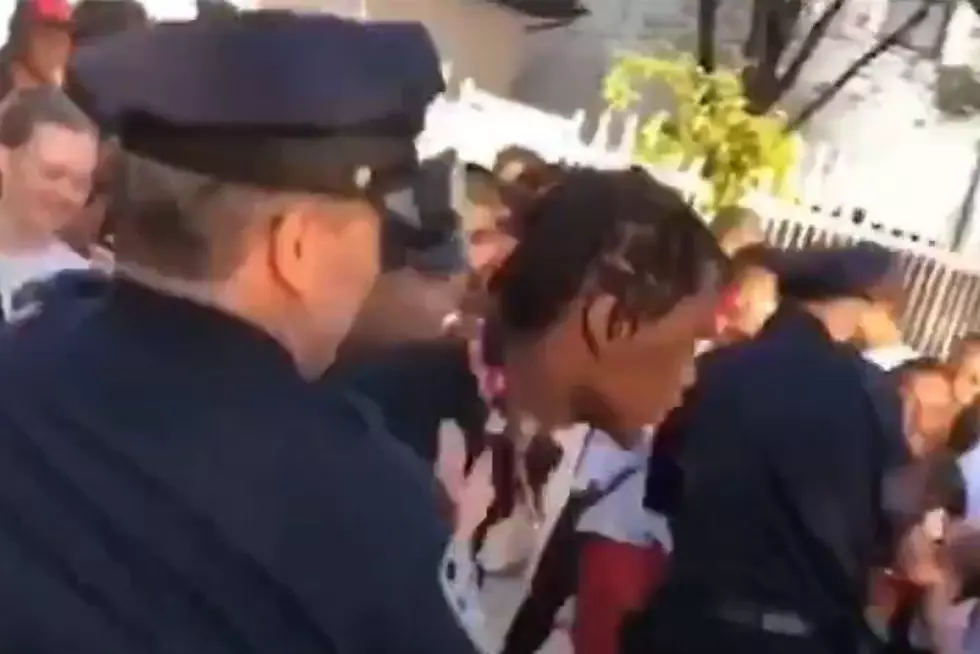 Video Appears to Show Lil Tjay Getting Arrested, Fans Think It's Fake
Akademiks vis Instagram
A video making its rounds on social media appears to show Lil Tjay being arrested.
The clip started going viral on Tuesday (Aug. 20), showing two cops in a crowd of people screaming as the Bronx rapper is being pushed into a police car. The person holding the camera can be heard yelling, "Ayo, get off him, dick sucker!"
Fans aren't buying it, however. An overwhelming majority of reactions to the video has people calling it fake, with many assuming it's likely for a music video.
"This shit fake as fuck," one user commented on Instagram.
"Shit prolly a new music video," another wrote.
Others pointed out details that could be indicators that this was staged.
"Yeah cause They gone toss bro in the car with no kinda divider between them like there should be," one person noted.
"Fake cop car with no devider fake cops with no guns," someone else pointed out.
The "Pop Out" rapper just dropped his F.N. EP earlier this month, featuring six tracks. It's possible he was shooting a visual to one of the songs, but he has not yet spoken out on the matter.
You can view additional fan comments for yourself below. XXL has reached out to Lil Tjay's team for comment.
See Fans' Reactions to Lil Tjay's Arrest