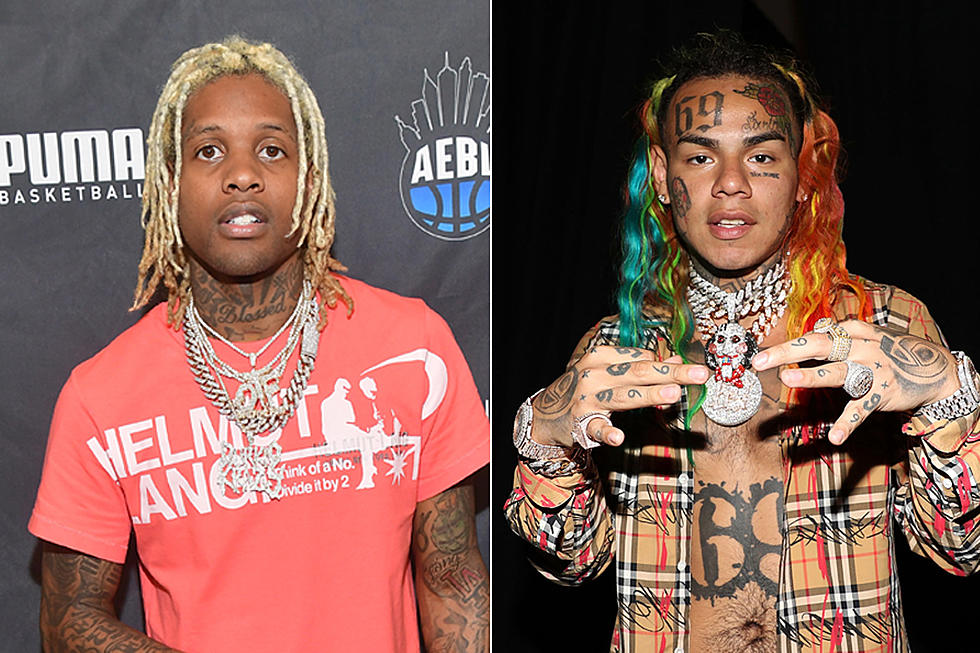 Lil Durk Says "F*!k 6ix9ine," Calls Him a Snitch
Prince Williams / Shareif Ziyadat, Getty Images (2)
Lil Durk has some choice words for 6ix9ine after the rapper began testifying in the trial of two Nine Trey Gangsta Bloods members on Tuesday (Sept. 17).
Jumping onto his Twitter account hours after Tekashi first started testifying at Manhattan's Thurgood Marshall U.S. Courthouse, the Chicago rapper didn't mince words about how he felt about the rapper's testimony. "Fuck 69 snitch K," he wrote in a now-deleted tweet.
Durk's tweet follows Meek Mill's comment about the trial. The Philadelphia rapper went on his Twitter page to offer some advice to anyone seeking clout on social media. He tweeted, "69 going up in s federal courthouse today kids! Message of the day don't be a Internet gangsta... be yourself! #cloutisnottheroute get money."
At another part of the trial, which is for 6ix9ine's one-time associates Aljermiah "Nuke" Mack and Anthony "Harv" Ellison, prosecutors played parts of "Gummo" video and asked the rapper to point out the guns used in the visual. The embattled rapper reportedly did so and linked his ex-manager, Kifano "Shotti" Jordan, to one of the weapons seen in the music video.
You can read Lil Durk's deleted tweet below.
See 22 Hip-Hop-Related Police Raids