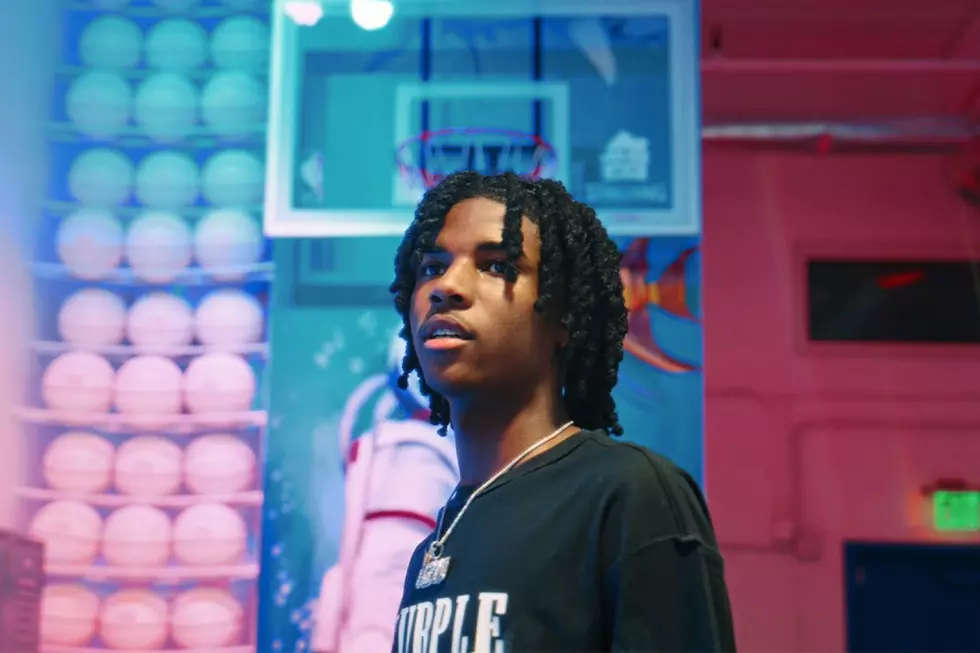 The Break Presents – Lil Darius
Lil Darius/YouTube
Some people chase the dream while the dream finds others. No matter how a chosen path reveals itself, patience and belief in self are a requirement, as no success is truly overnight or a solo effort. For someone like Athens, Ga. native Lil Darius, a quick studio visit with his friends started his career at just 16 years old. With no history of rapping, that recording session would kick off a run that turned the young teen into one of his home state's new name to watch.
After signing a management deal with IGM in late 2021, Darius took off running. He released his first video for "Mud Brothers" with Slimelife Shawty that December. The song shows off his catchy hooks and sing-song flows. Today, he's months removed from his third project, Gift of the Ghetto, another step in consistently raising his profile. While 2021's "Mud Brothers" was certainly successful (over 600,000 YouTube views to date), Lil Darius really began to turn the corner in mid-2022. "Feelin Like Rylo"—a March nod to 4PF's own Rylo Rodriguez—was the reveal of a more polished Lil Darius, comfortably going flow to flow and rolling sharp punchlines into each verse. "Murder" and "Murder 2.0" both feature Anti Da Menace, and are also some of Darius' biggest songs to date.
Lil Darius dropped two projects last year, Small Town Hero and 17. In 2023, he kept building on his momentum, collabing with buzzing new names Luh Tyler on "Rubi Wayda" and more established vets Babyface Ray on "Chedda Cheese" and Peezy on "Neighborhood Trapstars." Now with Gift of the Ghetto out and his recent single "Dog Sh*t" with Baby Money doing well, Lil Darius is sticking to what got him here: flooding the market with music and staying visible.
In this week's edition of The Break: Live, Lil Darius talked about taking rap seriously, when he noticed his own popularity, studying the biggest rappers of this generation and more. Check out the interview below.
Follow Lil Darius on SoundCloud and Instagram.
Standouts:
"Neighborhood Trapstars" featuring Peezy
"Rubi Wayda" featuring Luh Tyler
"Murder" featuring Anti Da Menace
"Murder 2.0" featuring Anti Da Menace
"Mud Brothers"
Gift of the Ghetto
See Rappers From Obscure Cities You've Never Heard Of