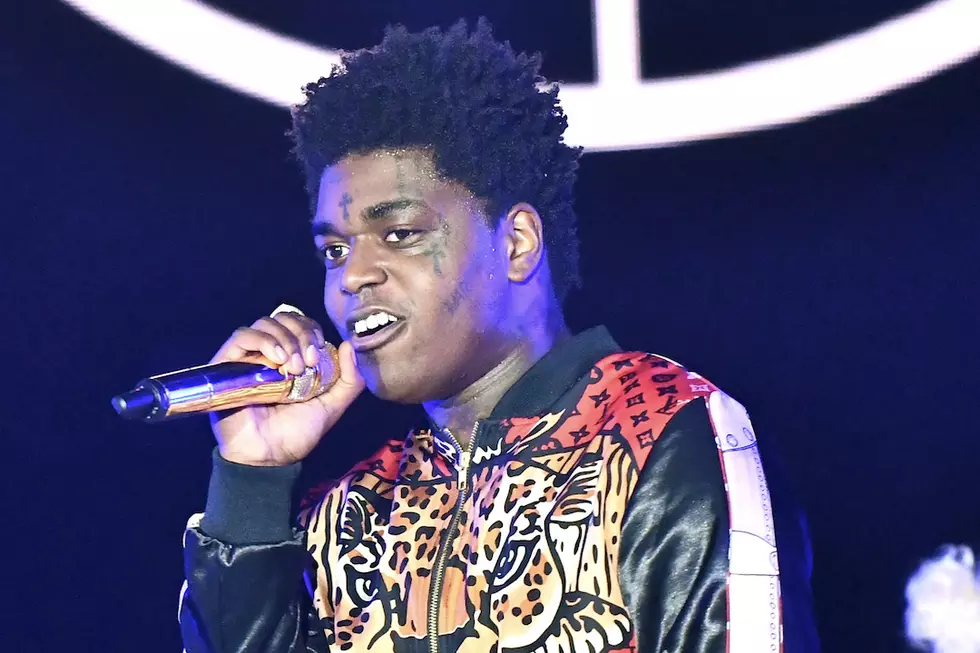 Kodak Black to Be Held in Jail Without Bond: Report
Scott Dudelson, Getty Images
Two weeks after being arrested for state and federal firearm charges for allegedly lying on his Firearms Transaction Record (Form 4473) and subsequently having his bond set at $550,000, a judge has ordered that Kodak Black be kept in jail until the start of his trial some time in August.
According to a report CBS Miami published on Wednesday afternoon (May 29), the court has granted federal prosecutors' motion to revoke the 21-year-old rapper's bond. The circuit judge for the case reportedly called Kodak "a danger to the community" and cited the rapper's continued pattern of going to jail as a grounds for the bond being reversed.
This part of Kodak's legal saga began on May 11. That's when Kodak was arrested in Miami after feds claimed that he lied on his form on two separate occasions when he purchased three firearms from Lou's Police Distributors gun store in Hialeah, Fla. earlier this year. On the form, there is a section that asks if the person filling out the form is under indictment for a felony. Kodak reportedly checked off "no" even though he was previously indicted for criminal sexual conduct for a 2016 case in South Carolina.
Kodak has pleaded not guilty to two counts of making a false statement in connection with the acquisition or attempted acquisition of a firearm. He faces 10 years in prison if convicted on the charges.
XXL has reached out to Kodak's legal team for further comment.
See 18 Rappers Who've Been Arrested in 2019