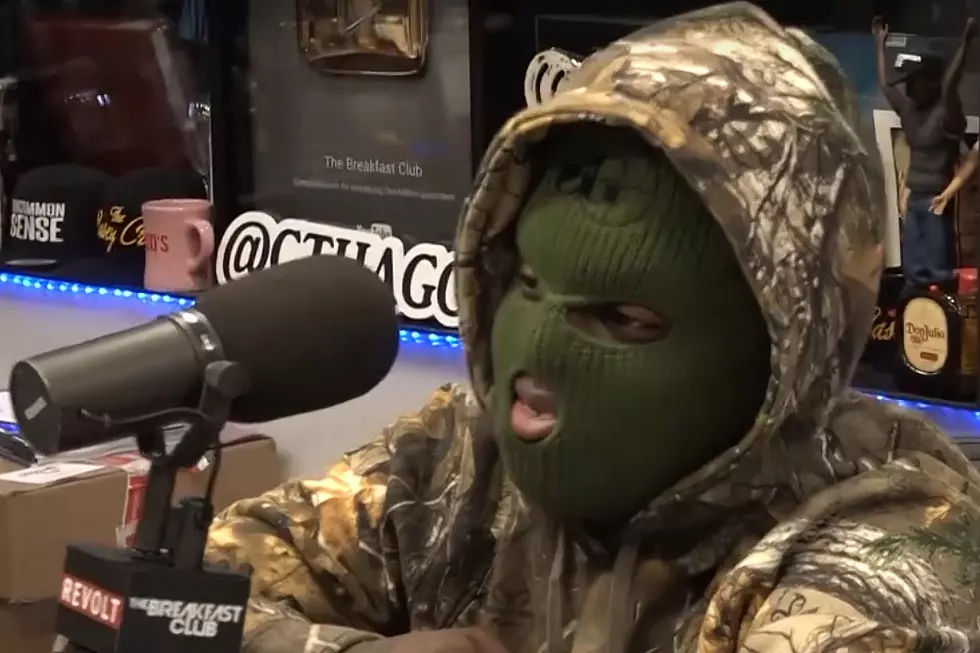 Kodak Black Claims He Was Protecting His Cash Flow During Ebro Interview
Breakfast Club Power 105.1 FM via YouTube
Today (Dec. 14), the Dying to Live rapper appeared on The Breakfast Club to talk about his new album, his love life and his recent decision to leave Florida and move to Calabasas, Calif. Although his legal issues weren't the main topic of discussion, DJ Envy, Charlamagne Tha God and Angela Yee couldn't let the Pompano Beach, Fla. native leave Power 105.1 without bringing up the botched interview on Ebro in the Morning.
"Listen, I knew y'all were going to bring that shit up," Kodak responded. "I would've curved that shit and say, 'Fuck that. Ion wanna talk about that fuck nigga', but at the same time, this is an interview. That shit was going so good. I feel like people don't want to see this happy-go-lucky Kodak just vibin' and coolin' and shit.
"The interview was about to end so good and shit but he was like 'Nah I wanna see him react, you know what I'm talking about? I want him to spit in my face or tear this whole radio statin apart,' you feel me? I felt like that but at the same time, I'm over here sitting down with all these people talking money and stuff like that. If I would've showed out and shit, I would've scared my money away again."
Earlier this week (Dec. 12), Kodak Black walked out on an interview with Ebro, Laura Stylez and Peter Rosenberg after Ebro brought up Kodak's sexual assault allegations, which he's scheduled to go to trial for in spring 2019. Although he highlighted that there were details they couldn't discuss on-air, Ebro emphasized that his case is a serious matter, and suggests that the "MoshPit" rapper come back at another time to discuss the charges further.
"I feel like sometimes when niggas like me going through shit, y'all be entertained by bullshit," the Atlantic Records rapper replied. "Change the subject or I'm finna walk out."
After giving an ultimatum, Kodak says, "Alright, I'm gone" and exits the studio. Not long after the interview went viral, Trick Daddy jumped on Instagram and claimed that Ebro disrespected Kodak by asking him to speak on a case that he legally can't talk about. Then, the Slip-N-Slide rapper issued a harsh warning to Ebro.
"Let me tell you radio niggas something," Trick Daddy began. "Y'all getting out of line. Ebro, you disrespected the homie. You tried a young nigga, Kodak my little young nigga, nigga. If nobody gonna step up I'm gonna step up, nigga... You're supposed to be a older nigga. You're supposed to be a nigga that leads these niggas not into temptation. You're supposed to get these niggas and put them under your wing and teach them right from wrong. But your bitch ass, you trying to be a fake ass Charlamagne. There's only one Charlamagne Tha God pussy."
Watch Kodak Black speak on his spat with Ebro and catch the entire interview on The Breakfast Club interview below.
See Behind-the-Scenes With Kodak Black at 2016 XXL Freshman Class Cover Shoot