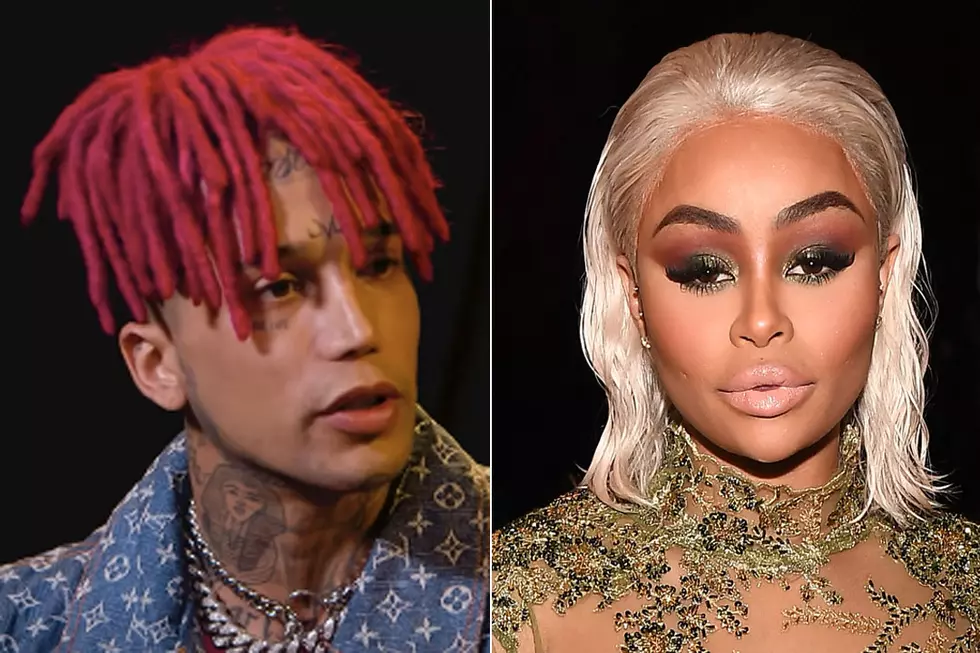 Kid Buu Denies Attacking Blac Chyna
XXL / Paras Griffin, Getty Images
While addressing fans during an Instagram Live session last night (Jan. 30), the Florida rapper quickly shot down the rumors. He invoked his relationship with his mother to make his point.
"I'ma let y'all know right now, [reports of his alleged attack are] bullshit," began the 30-year-old rapper. "That really is bullshit. My mother, my mom, raised me better than that. I will never put my hands on a woman. Never have I, and never will I...I was raised better than that. In fact, I was raised that if you ever feel like it had to get there with a woman, leave her. Dump her. Dump her son. Don't you ever put your hands on her. You dump that woman before it ever gets there."
Later on in the IG Live session, Buu blamed the media for spreading misinformation after police were called to Chyna's hotel. At around 5 a.m. on Monday, Chyna reportedly accused Kid Buu of cheating, and a loud argument ensued. Nearly two hours later, their fight turned violent. Buu was apparently left with a scratch on his face in the fight. No one had to be taken to the hospital after the alleged physical confrontation.
"The child abuse is, in fact, labeled 'child abuse with no harm,'" Kid Buu said at the time. "When you play with Florida, they make things sound even more nastier than what it needs to be. I was like, I'm just gonna plead guilty for my own convenience to move on with life."
Watch Kid Buu deny that he attacked Blac Chyna below.
See 65 Hip-Hop Albums Turning 20 in 2019