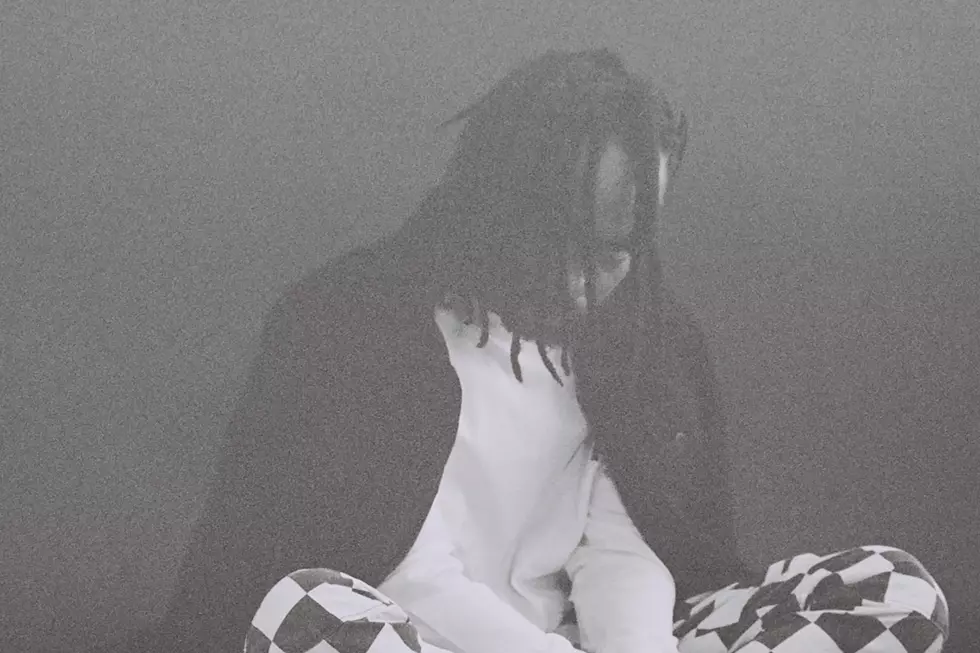 Khary Frees New Songs "Wifi" and "Cursed," Shares 'Captain' Album Release Date
Kousteau/As We Arrive
Rhode Island rapper Khary has been putting his time in and working on his craft. Now he's gearing up to release an album, Captain, and shares two new songs from the effort to put fans on notice: "Wifi" and "Cursed."
"Wifi" is a fun, carefree track, where Khary brags all over the place while flipping through a litany of flows. While he isn't taking himself too seriously on the song, he still snaps, fitting perfectly to the bounce of the beat. "From L.A. onto East Coast/It's no wonder I get bad vision/All I see is C notes/ I refuse to see broke," he cleverly raps.
Meanwhile, "Cursed" is darker; Khary is struggling through a breakup on the track. The ghostly background vocals and gloomy tone of the production set the scene, and Khary's lyrics make it clear that he's having a tough time. "I might have mislead you but don't think I'm heartless/I can't get the smell of you out of the carnage," he raps, showing some vulnerability. "I can't get the smell of you out my apartment/At home in the darkness," he delivers.
Captain is set to drop on April 6.
Listen to Khary's "Wifi" and "Cursed" below:
Check Out the 2018 Hip-Hop Music Festivals You Need to See