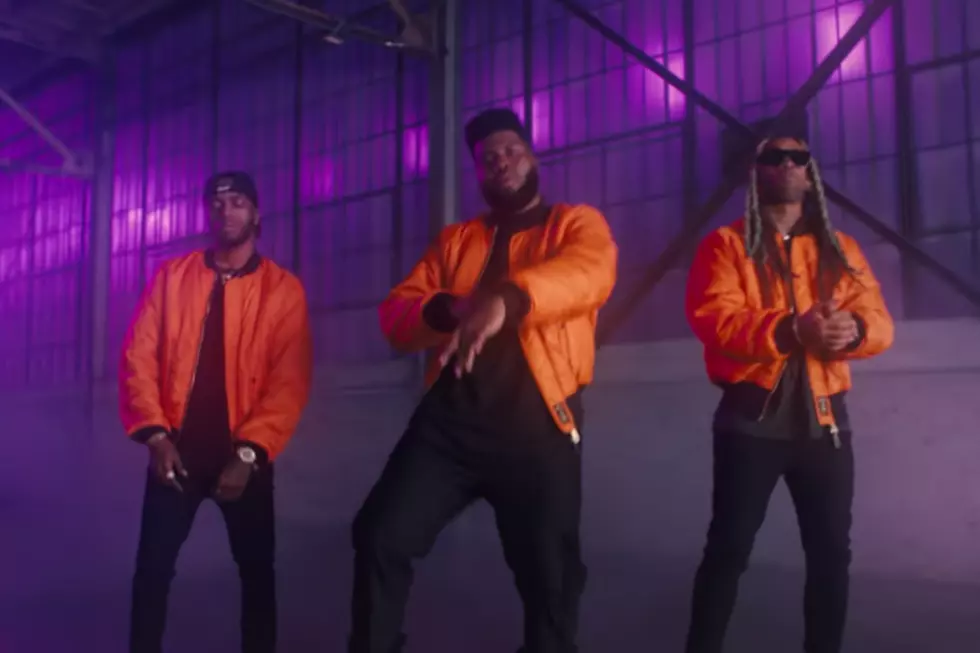 Ty Dolla Sign and 6lack Join Khalid in Retro Video for "OTW"
Khalid via YouTube
The music video for Khalid, Ty Dolla $ign and 6lack's summer smash "OTW" dropped today (July 3), and it features the flyest cohort of orange jackets since Boyz II Men's "Motownphilly."
Calmatic directs the video, channeling the neon colors, hammy choreography and fog machines of early MTV visuals. The singers harmonize while lounging against pastel-lit curtains, dancing in an empty warehouse and posted in the middle of a street party. At one point, their choreography appears on an old television as an informercial, and honestly, we're ready to order now.
The track, which peaked in May at No. 57 on the Hot 100, remains as infectious as ever. Ty puts it best in his verse. "Come with me on this mission/Riding down the coast/I want that for sure/You say, 'Play Khalid'/I say, 'Pass the weed,'" he sings.
Khalid is currently working on the follow-up to his 2017 debut American Teen, while 6lack recently teased the completion of his own solo album. Ty continues to dominate the feature game, appearing on Drake's Scorpion and several of this summer's Kanye projects, as well as recent singles by Bhad Bhabie and Christina Aguilera.
Watch Khalid's "OTW" video, featuring 6lack and Ty Dolla $ign, below.
47 Hip-Hop Artists Who've Gone Gold in 2018