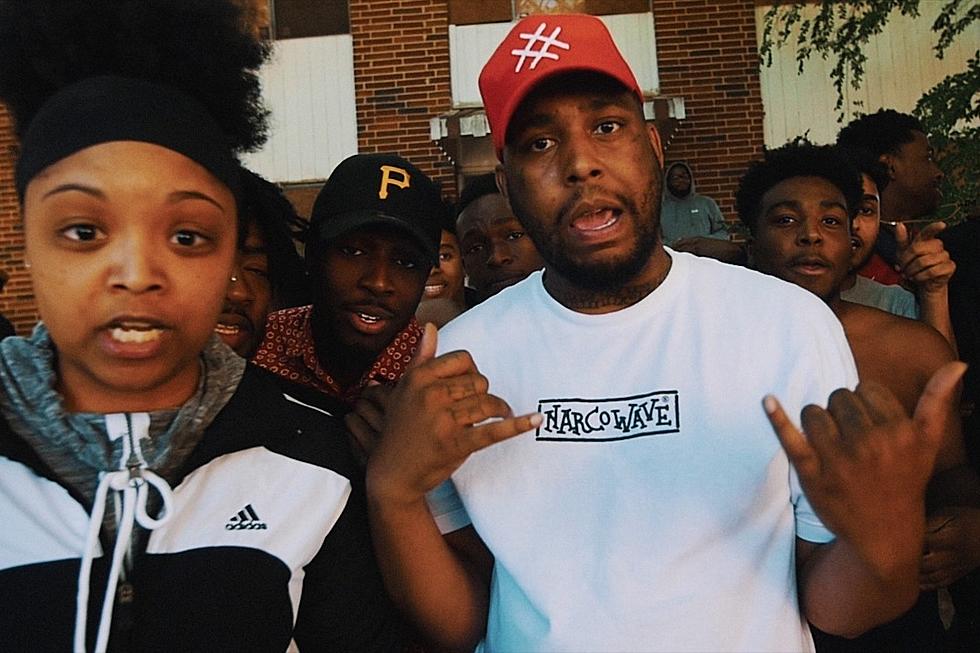 Key! Rides a Bike in "Regular Guy" Video
Key! via YouTube
Key! enjoys the benefits of his fame, but he has not forgotten about where he came from. The Atlanta rapper makes this clear in the music video for his song "Regular Guy." Key! travels around the neighborhood on a bike and hangs out with his crew in the new visual. He also does a little boasting on the cut.
"I let money talk when I'm lazy/I'm so geeked up, man, my heart won't stop racing/I don't want to be nobody else but I/I'm so fucking fly, man, I'm one with the sky/See I'm just like you, just tryna enjoy my life/Money got me acting different, fours in the Sprite/Folks just so damn nosy, they don't know what it's like/I'm doing something different, and you noticed it right/Folks get to judging so I stay with my nina/I'm in love with my nina like Martin loved Gina/I still got her wet, I got her wet like Katrina/You still saving hoes, man your ass like FEMA," Key! raps.
"Regular Guy" appears on the 2016 mixtape Before I Scream. Key! has been relatively quiet on the solo front since the tape's release, though he did pop up with a record called "Everyday" in January. That month also saw Key! team up with Reese for a collaborative project titled Been Had Boyz. Check it out here if you missed it earlier this year.
Watch Key's "Regular Guy" video below.
Here Are the 2017 Hip-Hop Music Festivals You Need to See