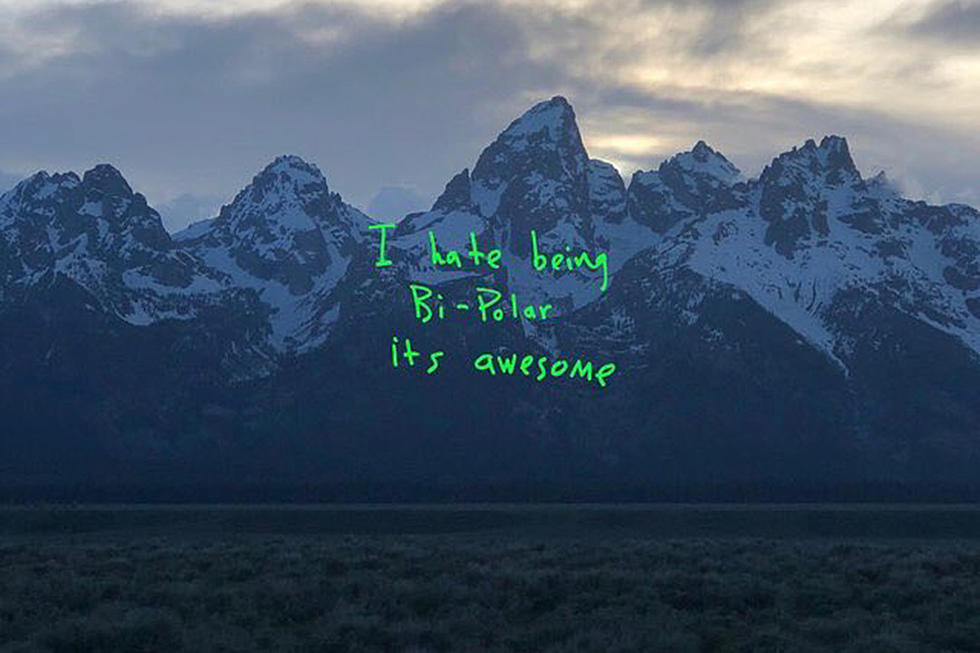 Kanye West Took Photo for 'Ye' Album Cover With His iPhone on the Way to His Listening Party
Getting Out Our Dreams II
Kanye West's most recent albums—The Life of Pablo and Yeezus—have featured simple artwork but for his latest project, Ye, Kanye took the creation of the cover into his own hands, shooting the artwork for the album himself with his iPhone.
On Friday (June 1), wife Kim Kardashian hopped on Twitter to reveal Kanye took the photo, which features snow-covered mountains, on his way to the album listening party. "Kanye shot the album cover on his iPhone on the way to the album listening party 😂🔥❤️🔥🙏🏼🔥," she tweeted.
Following the event, Kanye dropped the seven-track album on Friday. As previously revealed, Ye features guest appearances from Ty Dolla $ign, Kid Cudi and Charlie Wilson, as well as features from Valee, Jeremih, 070 Shake and more.
Up next for Kanye is a collaborative album with Kid Cudi titled Kids See Ghost. Set to release on June 8, 'Ye announced the project in April and revealed it will also be seven songs long. "It's called Kids See Ghost. That's the name of our group," he tweeted.
Check out Kim Kardashian's tweet below.
See New Music Releases for June 2018