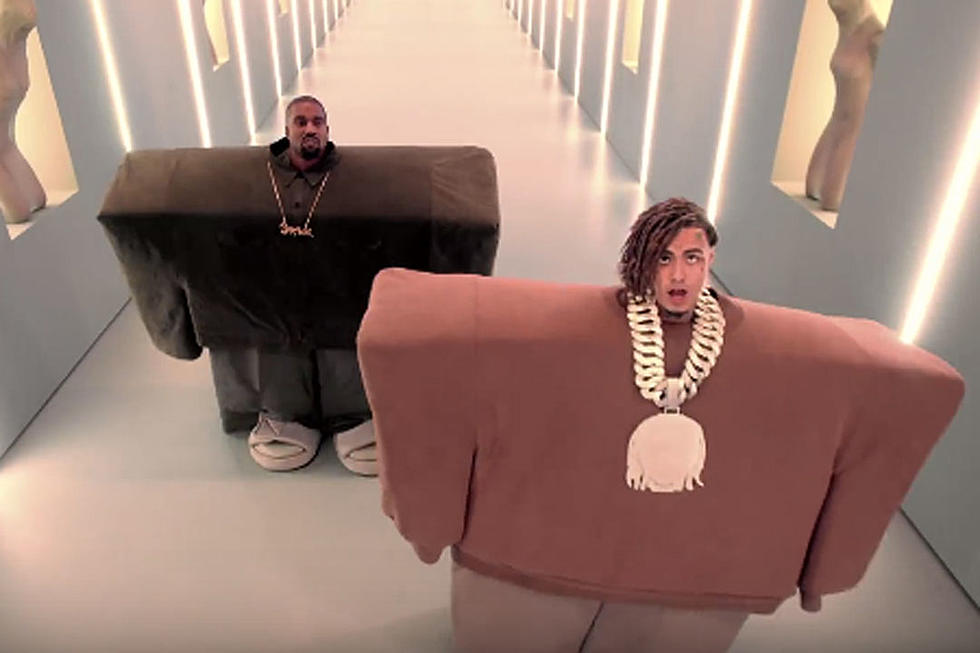 Kanye West Teases "I Love It" and "Free Lil Pump" Merch
lilpump via YouTube
The success of Kanye West and Lil Pump's "I Love It" video has given the G.O.O.D. Music artist a new slew of merch ideas. Teasing his latest project earlier today on Instagram (Sept. 17), 'Ye unveiled prototypes of upcoming "I Love It" merch and his newest Lil Pump idea.
In a series of screenshot conversations between artist Cali Thornhill DeWitt and 'Ye, posted onto Instagram, both designers go back and forth exchanging ideas on the design and execution of the "I Love It" merch. DeWitt provides Kanye with a slew of t-shirt mock ups featuring bold-face prints and lyrics from the hit song in dark graphic hues.
Later on in 'Ye and DeWitt's conversation, the Chicago native proposes a new merch idea involving Lil Pump. In an effort to show Pump support during his time locked up, 'Ye tells DeWitt to create "Free Lil Pump" shirts on Yeezy blank tees. As previously reported, Pump revealed that he'll have to spend some time in jail after being arrested for driving without a license in Miami last month. It's unclear when exactly he'll serve his time.
Kanye's "I Love It" merch has yet to receive an official release date, but with the mock-ups currently in the works it could only be a matter of time before fans get to see the final product from DeWitt. In the meantime, check out the "I Love It" prototypes in the Instagram posts below, and stay tuned with XXL for details on this release.
See New Music Releases for September 2018