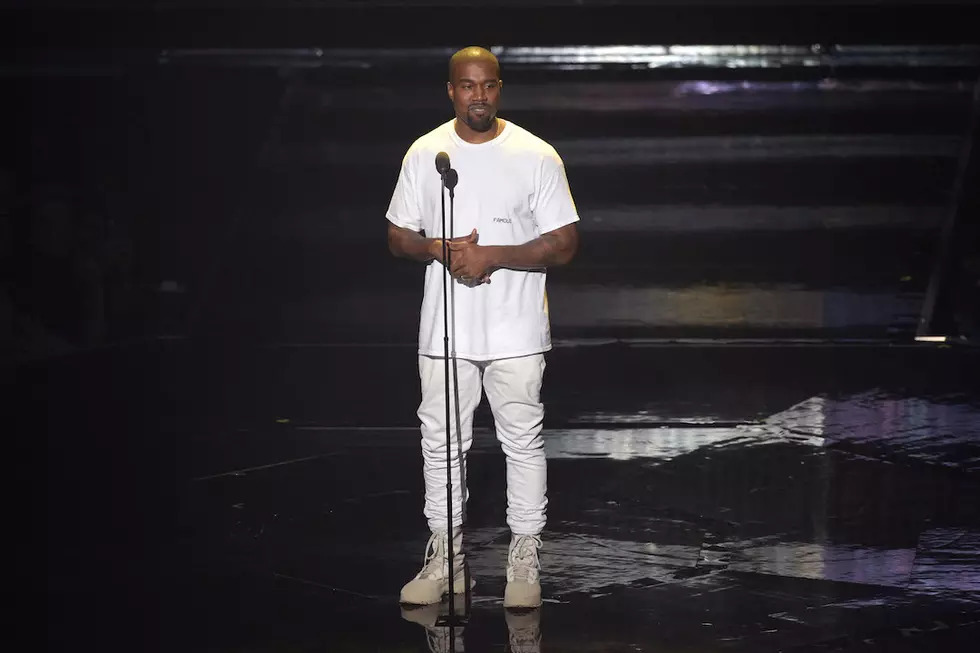 Kanye West Settles $10 Million Lawsuit Over Canceled Saint Pablo Tour Dates
Jason Kempis, Getty Images
Kanye West has reached a settlement out of court against Lloyd's of London, the insurance company responsible for insuring the rapper's Saint Pablo Tour in 2016.
On Wednesday (Feb. 14), TMZ reported that Lloyd's of London folded under pressure from Kanye's lawyers, agreeing to pay most of what the Life of Pablo creator was due under the policy.
Kanye's legal representative on the case, Howard King, released a statement on the settlement. "The matter was amicably resolved," said King in a statement to Pitchfork.
Yeezy and his touring company, Very Good Touring, originally launched a $10 million lawsuit against the insurer back in August 2017 to recoup losses for the remaining 21 shows that were canceled due to West's November 2016 hospitalization. Lloyd's of London refused to pay, claiming the breakdown was triggered by Kanye's alleged drug use. Any use of drugs was an exclusion under the policy by Lloyd's of London.
The settlement can be chalked up as yet another legal win for West's camp.
Aside from the settlement, West welcomed a third child into the fold last month. The Graduation artist also made a grand return to Instagram on Valentine's Day, where he bombarded followers' feeds with photos of celebrity couples over the years. The barrage started with a card that read, "Happy Valentine's Day Babe" and finally ended with a photo of KimYe together.
Kanye's childhood home also happened to receive a "heart-bombing," which is a show of affection with paper hearts for historic sites from the public on Valentine's Day. Yeezy's Donda's House nonprofit organization is partnering with Illinois Skyline Council of Landmarks to restore the neighborhood home, which has fallen apart over the years.
See Photos of Kanye West's Different Looks Over the Years