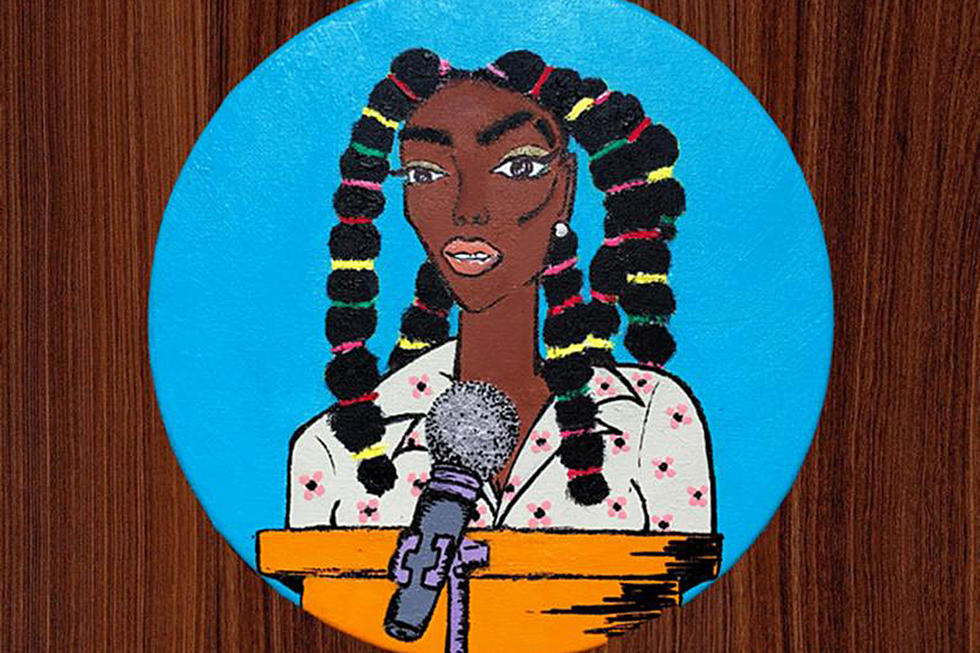 Junglepussy Addresses Her Fans and Haters on New Song "State of the Union"
Junglepussy
With a name like Junglepussy, a rapper is sure to get attention, but the artist's name isn't the only reason you should be paying her mind. The Brooklyn rapper's upfront, in-your-face style has earned her co-signs from Nick Minaj and Lil' Kim, and now she drops her latest song "State of the Union."
Produced by Shy Guy, "State of the Union" showcases Junglepussy's brash bars as she raps, "Your stroke was weak nigga/Pacin' in the pussy, don't be playin' with the pussy/They waiting for Junglepussy."
The rapper doesn't hold back, spitting over the melodic instrumental, "We play the same sport, I don't smell like you/Gettin' the same cheese, I don't melt like you/You cute and all but the convo's whack/What's good with that ain't cool with that."
"State of the Union" will be featured on Junglepussy's upcoming third album. The MC will also be heading out on a European tour near the end of the month. Kicking off on Feb. 22 in Norway, Junglepussy will travel throughout Europe before wrapping up on March 11 in London, England.
Listen to "State of the Union" below.
See New Music Releases for February 2018