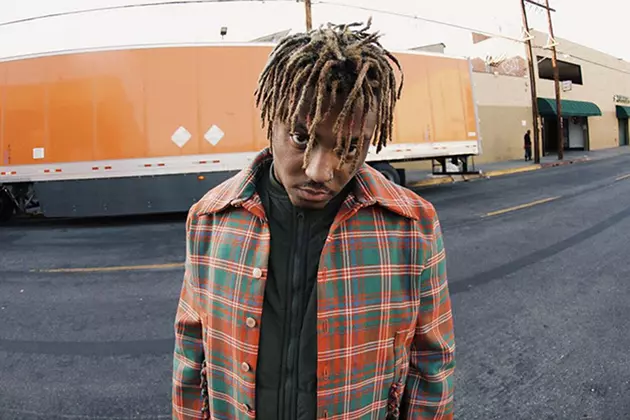 Juice Wrld's "Lucid Dreams" Hits Billboard Hot 100 Top Five
A$AP Nast
Juice Wrld continues his rise in popularity and lands his first top five hit thanks to "Lucid Dreams." According to a June 25 report from Billboard, Juice Wrld's hit song has moved up from the No. 6 spot to No. 4 on the Billboard Hot 100.
Along with landing in the top five of the Hot 100, Juice Wrld also continues to sit in the top five of the Streaming Songs chart, although "Lucid Dreams" dropped one spot from No. 1 to No. 2. But the song did see a jump on Digital Song Sales, moving from No. 26 to No. 21.
In related Juice Wrld news, the rapper recently paid tribute to XXXTentacion and Lil Peep with the song songs "Legends" and "Rich and Blind." The Take a Daytrip-produced songs find Juice making reference to both of the rapper's untimely deaths.
"This time it was so unexpected/Last time it was the drugs he was lacing/All legends fall in the making," he sings on "Legends," while on "Rich and Blind" he raps, "It's funny how the blessed ones have the most curses/Heart falling to the floor if we lose another person/Take three more, I swear it's worth it/But it ain't no world tour if I'm laying in a hearse."
See 46 Hip-Hop Artists Who've Gone Gold in 2018