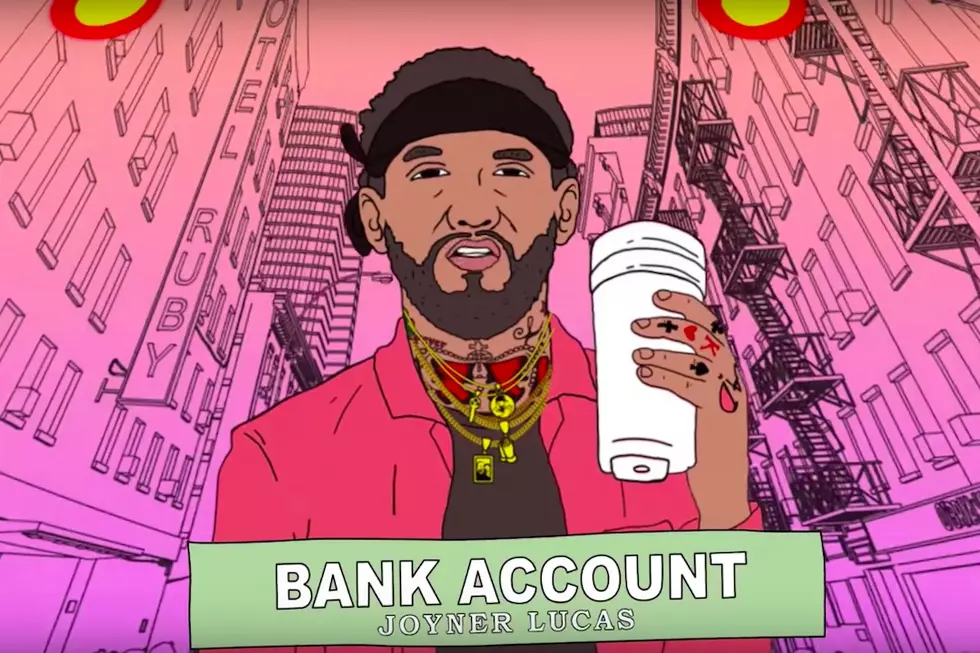 Joyner Lucas Delivers a Remix of 21 Savage's "Bank Account"
joyner lucas via YouTube
Coming off of a major week after being the topic of social media for his controversial "I'm Not Racist" music video, Joyner Lucas is back with another new release. The Worcester rapper remixed 21 Savage's "Bank Account" hit record, flaunting his high lyrical abilities as a rising star in the rap game.
Lucas spits a slew of reflective bars that feature him reminiscing about his continued rise to success in music while going through trials and tribulations. Never afraid to name drop, Lucas then proceeds to ask what happened to his favorite MCs that he grew up listening to. The list is long.
He raps, "Nigga, I said all of my idols and favorite rappers ain't been rhyming a lot/What the fuck happened to Jay Electronica?/ I wonder if he still got it or not/Whatever happened to Elzhi?/Whatever happened to Meth?/What happened to Beans?/Whatever happened to Lauryn?/What happened to Banks?/Tell me what happened to Bleek/What the fuck happened to Mos?/What happened to Missy?/Nigga what happened to Ghost?/Whatever happened to Q?/What up with Common, what the fuck where did he go?/Tell me what happened to Budden's/What about Luda."
After hearing the remix from Joyner, fans have been reaching out to other bar-spitters who were mentioned. Lloyd Banks actually responds to a fan asking him about the new track from the Massachusetts MC, confirming that he heard the verse but he reminded everyone that he's put out three projects of material last year.
Take a listen to the new remix of 21 Savage's "Bank Account" from Joyner Lucas below and see Lloyd Banks' response.
See New Music Releases for December 2017