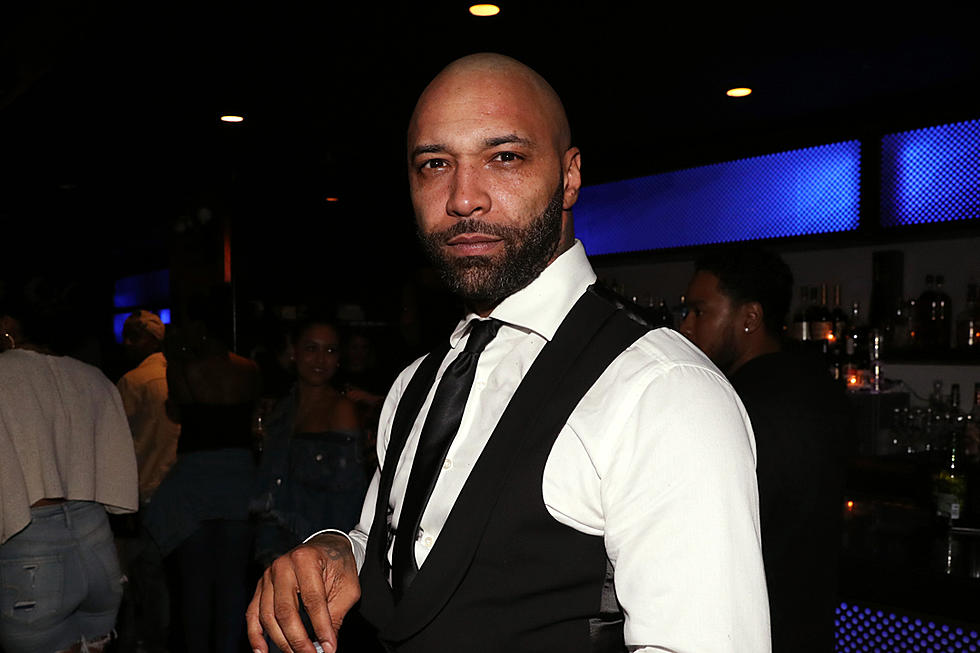 Joe Budden Signs Revolt TV Deal, Plans 'State of the Culture' Talk Show
Johnny Nunez, Getty Images
Joe Budden the cultural commentator is headed to the world of TV. On Monday (May 14), the rapper announced that he's officially signed a TV deal with Diddy's Revolt TV.
Working with the network, Budden will be hosting a new talk show titled State of the Culture. A new series that will find the rapper/media personality using his skeptical perspective to dissect happenings in the worlds of music, movies and pop culture. The show is slated to debut this summer.
"Finally, Joe Budden is officially part of the Revolt family," reads a statement from Diddy, who acts as Revolt's Chairman. "Joe has an authentic approach and he's never afraid to speak the truth. His many talents deserve a platform that pushes the culture forward and we are excited to produce next-level content with him."
Echoing that sentiment, Budden explained that the platform will enable him to offer up his unfiltered takes on the world around him. "It was important to partner with a company that recognizes the growing need for our voices and ideas to stream freely without interruption," said Budden, who hascarved out a second niche for himself as a media personality on podcasts and other bits of internet content.
He continued, "That was a much prettier way to say, we bout to be with the shits. Thank you to my business partner Ian Schwartzman and Revolt for the opportunity to highlight my brutal honesty, passion and integrity. I love Revolting!! Together, we will continue to take this thing to heights unseen."
Budden previously appeared on Revolt TV's end of year special, This Year Was Dope/Trash with Power 105.1's The Breakfast Club personality, Charlamagne Tha God. We should be in for some dope content in the not-so-distant future.
Check Out the 2018 Hip-Hop Music Festivals You Need to See