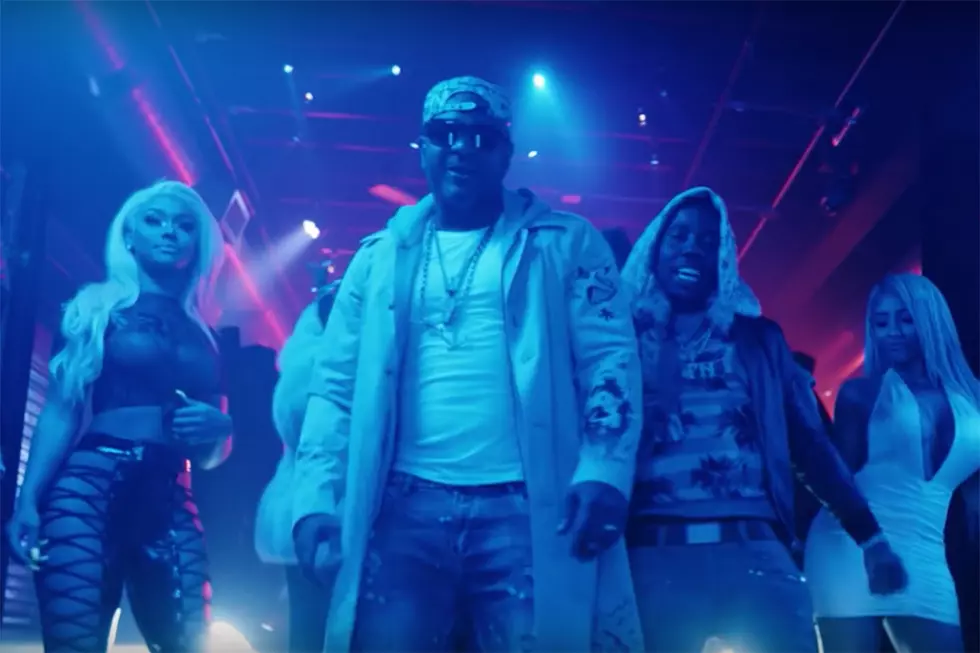 Jim Jones and YFN Lucci Make It Rain in "Gotta Play the Game" Video
ABOVE ALL via YouTube
Jim Jones continues to support his recently released Wasted Talent album, dropping another video. Capo's latest visuals find him teaming up with YFN Lucci in the Shula The Don-directed video for "Gotta Play the Game."
In the video, which Jones also had a hand in directing, Capo and Lucci hit up the club with their crew to flex and make it rain. The neon-lit visuals feature the two rappers having a good time, as they're surrounded by beautiful women. Later in the video, Lucci, Jones and the rest of their crew can be heard singing along to the song.
The "Gotta Play the Game" visuals follows the release of Jones' last video earlier this month, "Never Did 3 Quarters." Like his new video, the Dipset rapper lives his best life, partying, drinking and hanging out with friends.
Both songs can be found on Wasted Talent, which Capo tells us was inspired by the film Bronx Tale. "One of the slogans in the movie Bronx Tale is, 'The saddest thing in life is wasted talent,' which is true, and where we come up from it happens every day, and we see it all too often," the rapper told XXL. "So I just want to reflect on that for a minute and give the kids something to look at and something to hear that has some substance."
Check out the "Gotta Play the Game" video below.
See New Music Releases for May 2018