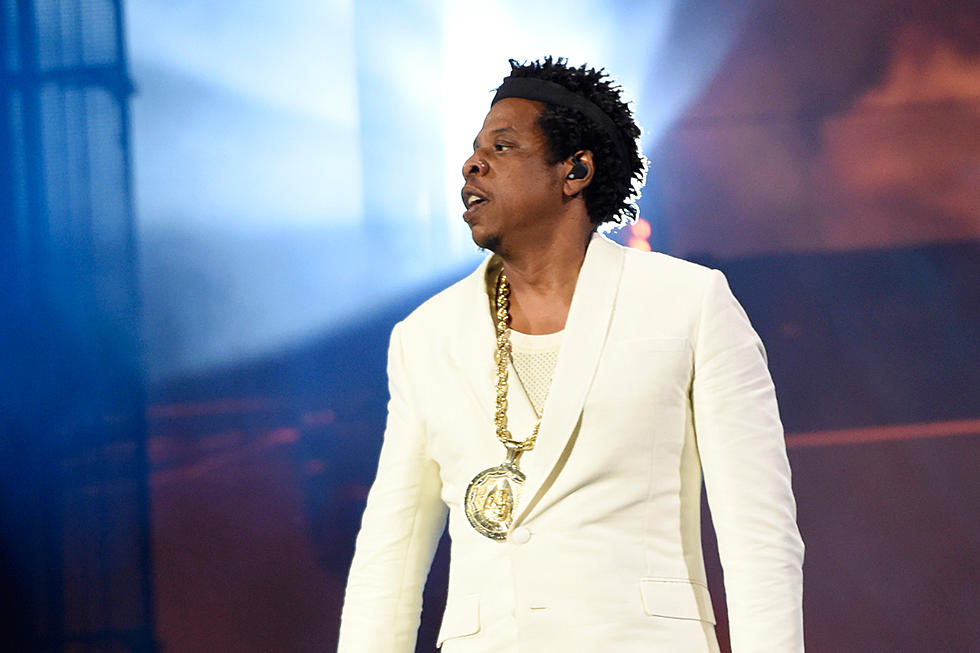 Jay-Z's Roc Nation Helps Get Pledge of Allegiance Case Against 6th Grader Dismissed
Kevin Mazur, Getty Images
Jay-Z's Roc Nation continues making an impact outside the world of music.
After advocating for Meek Mill and 21 Savage's freedom, the label's social justice department Team ROC confirmed on Tuesday (March 5) that they appointed lawyer Alex Spiro to take on the case of sixth grader Jabari Talbot, who was arrested after he refused to stand up for the pledge of allegiance in class. That same day, Roc reps confirmed that the case had, in fact, been dropped.
"Jabari is a courageous and intelligent young man who deserves all the credit for standing up for his beliefs," Spiro said in a statement. "He should've never been arrested or entangled in this situation—his freedom of speech rights were clearly protected under the 1st Amendment."
Last month, Bay News 9 reported that Talbot refused to stand up to recite the pledge of allegiance in class because "the flag was racist and the national anthem was offensive to Black people." When his teacher Ana Alvarez asked why he's still living here if he feels that way, he responded by saying "They brought me here."
"Well you can always go back because I came here from Cuba, and the day I feel I'm not welcome here any more I would find another place to live," Alvarez responded before she had Talbot arrested by a school resource officer.
The officer claimed that Talbot was being disruptive and didn't abide by commands. Talbot's arrest affidavit states that he threatened the substitute teacher with physical violence and told both the principal and the officer who arrested him that he would get them fired.
The middle schooler's case got plenty attention from the music industry and the sports world after news of it spread the internet. After Team Roc and Spiro got Jabari' case dismissed, Talbot's mother, Dhakira, thanked Jay-Z's imprint and everyone involved with helping her son.
Read Team ROC's tweets about Jabari Talbot below.
See Photos of Jay-Z's Different Looks Over the Years