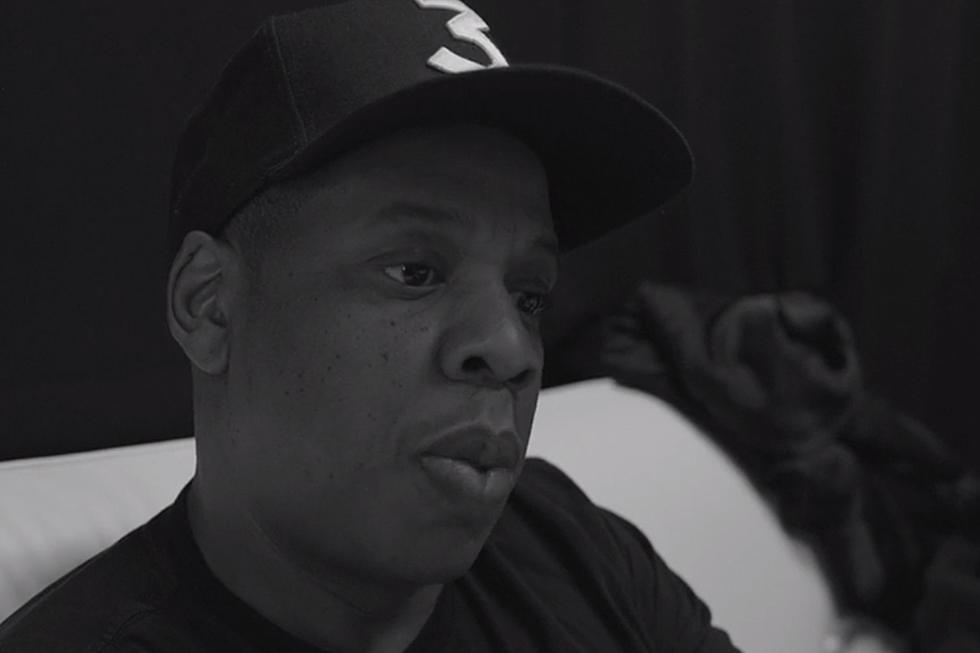 Jay Z, J. Cole, Chance the Rapper and More Appear in Hillary Clinton Commercial
Tidal
With America on the brink of casting their ballots in the 2016 Presidential Election, Democratic candidate Hillary Clinton held a Get Out The Vote concert this past weekend (Nov. 5) in the battleground state of Ohio. In what was clearly a push to secure millennial and minority votes, Clinton invited A-list rappers Big Sean, J. Cole Chance The Rapper and Jay Z as well as Jay's wife Beyonce to perform for the rally attended by thousands. While Hillary made headlines for commending the Brooklyn rapper and reciting some of his lyrics to pump up the crowd ("Rosa Parks sat so Martin Luther could walk..."), Hov didn't stop at just performing on Hillary's behalf.
Hov and Tidal released a new commercial today (Nov. 7) using backstage footage from the weekend show to drive home the urgency of youth voting in this election. This new, nearly 3-minute spot is the most hip-hop oriented ad that's been released in the history of the 2016 race.
"For so long our voices weren't part of the process," says Hov while wearing one of Chano's '3' hats in the opening of the spot. "Communities were underserved because our voice wasn't being heard."
"My daughter and my girlfriend are the most important thing to me in the world and I need them to see [a woman president]," says Chance in the vid.
Many rappers have publicly endorsed Clinton over the past few months. Pharrell has joined her on the campaign trail and Hillary's team offered fans of Pusha T a chance for a meet-and-greet with the Virgnia rapper if they registered to vote.
XXL looked into Hillary's hip-hop connection and found out that Denise Horn, Director of African American Media and De'Ara Balenger, Director of Public Engagement, are the keys to all these rap endorsements.
"We've always tried to think of ways to reach people," explained Denise. "You think of some of the first few folks that served as validators for us. Q-Tip, he went and DJ'ed for the Secretary's daughter's birthday. Then we had The Roots, so it's thinking how can we do something with them. I think also one senior advisor, Minyon Moore, she has so much credibility and she was behind Diddy's Vote or Die Campaign several years ago. She was the mastermind behind that. So it's just a lot of us bringing it all together."
Check out the Tidal-produced ad for Hillary above.
15 Rappers Who've Endorsed Hillary Clinton