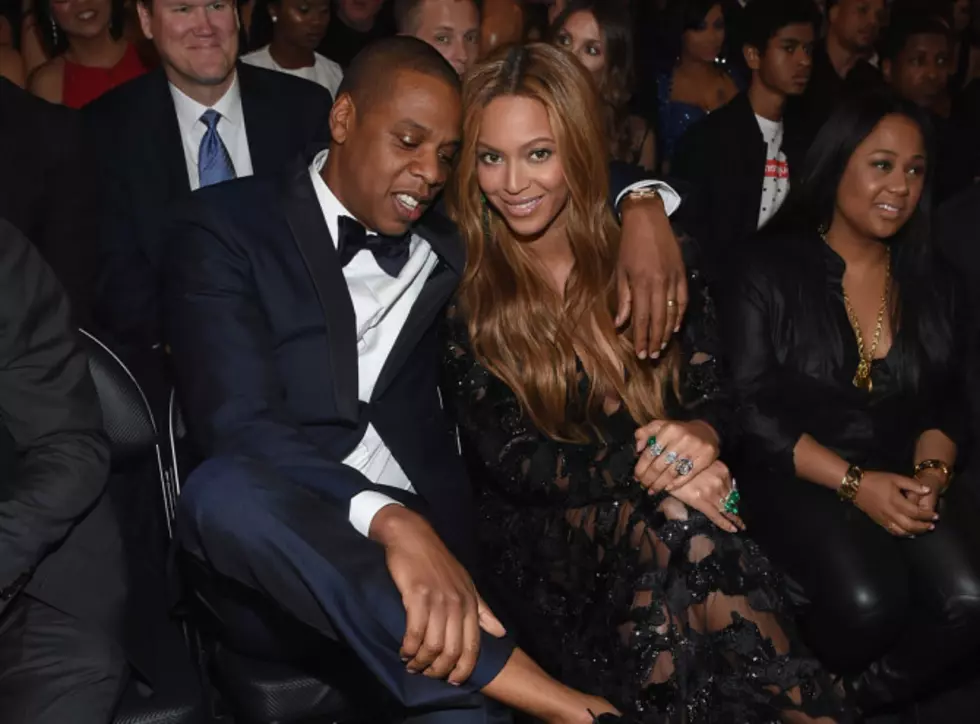 There May Be a Jay Z and Beyoncé Album Exclusively Dropping on Tidal
Getty Image
Could a Jay Z and Beyoncé collaborative album be real? According to DJ Skee, LP is real and it will be exclusively released on Tidal. DJ Skee on his newly-launched station, Dash Radio broke the news last September that Hov and Beyoncé are working on a new joint album, claiming multiple sources confirmed this and there's no release date as of right now. "The biggest couple in music, maybe entertainment, they're working on an album together and you know who I'm talking about," said Skee. "Jay Z and Beyonce, I have confirmed and talked to a couple of sources."
Now it looks like the rumor are true as Skee points out that his sources say the project is finally near completion. This could be massive for the newly formed streaming service, which already put out exclusives from the footage of Vic Mensa signing his deal with Roc Nation to Rihanna releasing her single "BBHMM."
At the Grammys this year, producer Detail hinted that the collab will happen soon. "I'm working with a couple of new projects that I don't want to unveil, and then me and Beyoncé and Jay Z are actually doing something together this year," he said at this year's Grammy Awards red carpet. "When you think of Jay and Bey together, you think 'album.' You should already know."
Jay, Beyoncé and a plethora of other artists such as Kanye West, J. Cole, Madonna and many more relaunched Tidal with hopes it will help bring value back to music. If this actually happens, it's a huge win for the company. Watch DJ Skee's video below.