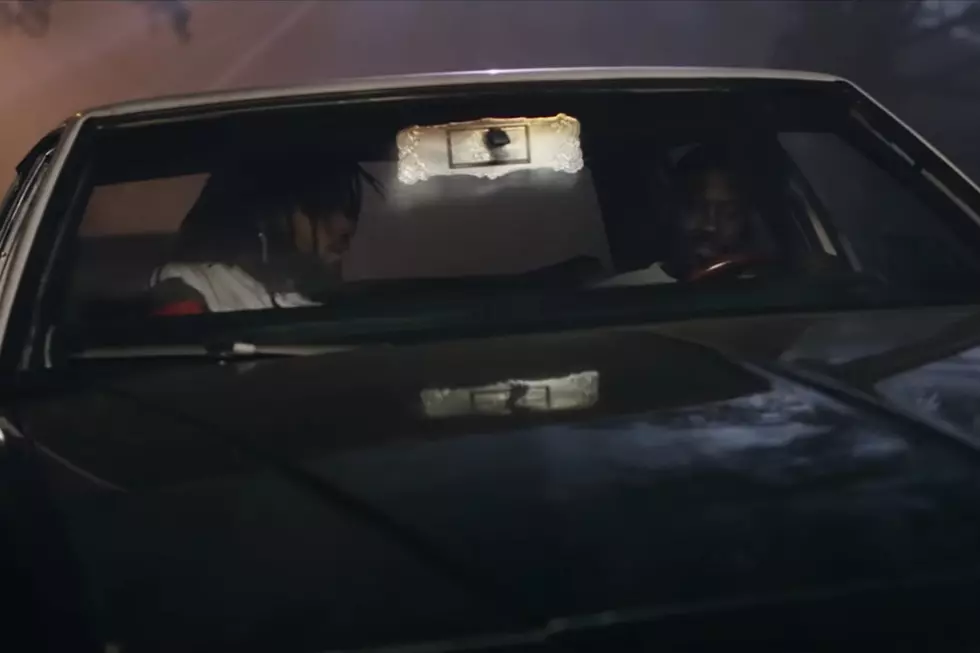 Jay Rock and J. Cole Clean Up a Murder in New "OSOM" Video
JayRockVEVO via YouTube
The clip, directed by Jack Begert and Dave Free of The Little Homies, opens with a prologue set in a small-town motel room. Rock washes his bloody hands in the sink while trying to calm down Cole, who is anxious about an apparent burglary gone south, and stressed about recognizing someone at the scene. That may tie in with the acronym behind the song's name, which could stand for "Out of Sight, Out of Mind."
The two rappers agree to temporarily store the majority of their cash haul in the room's air-conditioning vent, next to a dead body, and find safe places to burn their clothes. The song, which reflects on the persistence of paranoia amid success, kicks in as the duo parts ways.
Rock serves the message near the end of his first verse. "But I got these wins to gain/And I don't feel comfortable/One thing that I've learned all of these years is to block devils off of my ears/Cause fairy tales don't end well when the fame and fortune not here," he raps.
As the video continues, both artists execute their errands with a sense of restless dread, as Rock mistakes an old woman at a gas station for a shooter, and Cole imagines a Cadillac tailing his path. The story ends with a flaming grocery cart—and a bang.
"OSOM" follows "Win," "The Bloodiest" and "King's Dead" as the fourth Redemption cut to receive visual treatment. Cole dropped his chart-topping album K.O.D. in April. You can watch Jay Rock's latest video below.
See New Music Releases for June 2018