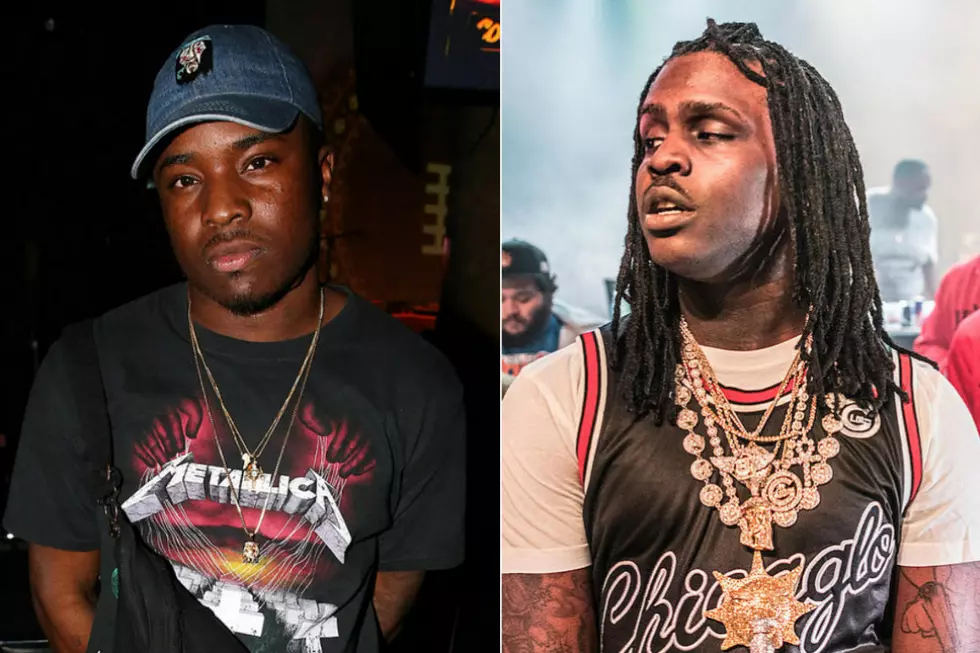 Idk and Chief Keef's Song "17 Wit a 38" Featured in New 'Dragon Ball Super' Commercial
Roger Kisby / Casimir "Mula" Spaulding, Getty Images (2)
On Thursday (Feb. 22), the Maryland rapper revealed the good news to fans on social media, posting the commercial on Twitter, and he seemed pretty stoked about the whole idea. "They used my song on a DragonBall commercial. I can die happy now 😈🖤✨," he captioned the clip.
"17 Wit a 38," produced by Kal Banx, appeared on idk's debut album, IWasVeryBad, a concept project that dropped last October. This isn't the first time the rapper has collaborated with the television network. Last April, he signed on with Adult Swim to produce exclusive visual content to go alongside the release of IWasVeryBad, which also featured Swizz Beatz, Yung Gleesh, MF Doom, Del the Funky Homosapien, Mother Marygold and others.
This was all a part of his plan to change how fans consume his music. "You know, I think the way people consume music nowadays, it's more about singles," he told XXL in 2017. "So I kind of want to bring it back to the album shit, you know what I mean?"
Check out idk and Chief Keef's song "17 Wit a 38" being used in the new Dragon Ball Super commercial below.
See New Music Releases for February 2018