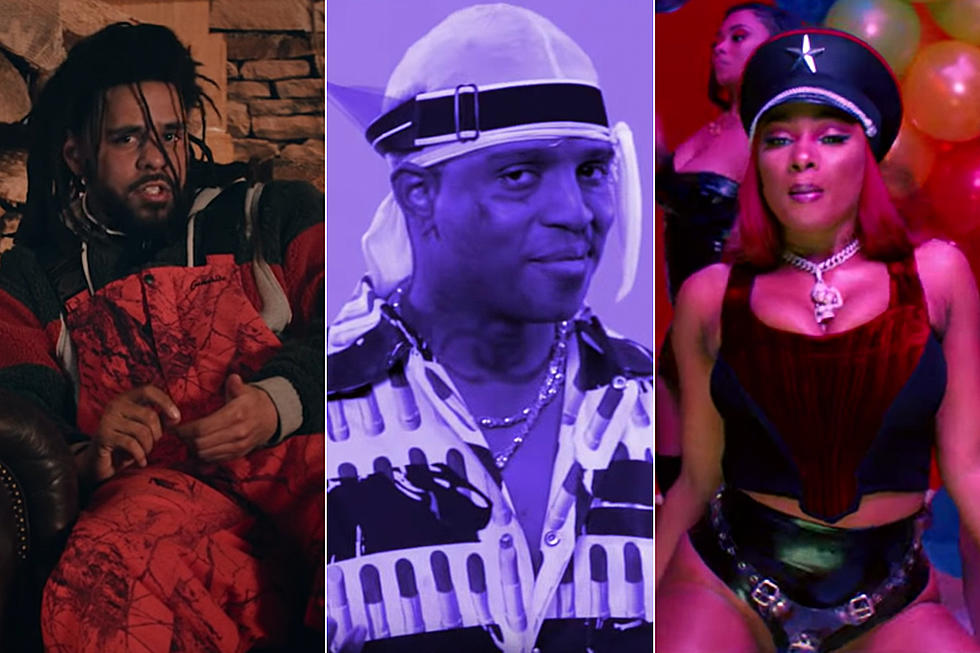 J. Cole, Ski Mask The Slump God, Megan Thee Stallion and More: Videos This Week
J. Cole / Lyrical Lemonade / Megan Thee Stallion via YouTube (3)
As any rap fan can tell you, new videos are a highlight of the week. There are always so many, from different names across the spectrum of the genre, all of them turning their sounds into visuals. Here at XXL, we make it so you don't have to look too far for the latest and great in hip-hop videos. Enjoy this week's video roundup.
J.Cole, the North Carolina superstar and top dog down at Dreamville, has put in the work. His longevity in hip-hop is impressive, as is his climb up the ranks. His latest video is for "Middle Child," a song where Cole reflects on his place amongst his peers. The video includes some off-roading, some rapper's heads over a fireplace, a crazy supermarket metaphor and much more. Cole is back on the scene.
Ski Mask The Slump God is both one of the more unique artists and personalities in hip hop. With that said, it comes as no surprise that his video for the Stokeley cut "Faucet Failure" is a wild ride. He shows an older dude how to get his drip right, while also fleeing from someone in an ape costume. There's also an ostrich who came by to check the video out.
Megan Thee Stallion is one of the newer names buzzing out of Texas and the video to her bubbling single "Big Ole Freak" is quite an introduction. In the video, she sits in a bubble bath and kicks it with her crew of girls. In between the closeups and shots of her on a swing set, the video is suggestive while toeing the line just enough that your boss wont yell at you (no guarantees!).
"Faucet Failure"

Ski Mask The Slump God

"Big Ole Freak"

Megan Thee Stallion

"Pimpin Ain't Eazy"

Kodak Black

"Bestie"

Bhad Bhabie featuring Kodak Black

"Section 8"

Jackie Spade featuring Lute

"Quarter Milli"

Offset featuring Gucci Mane

"Nobody Like Myself"

Project Youngin

"Da Real HoodBabies"

Lil GotIt

"Only God Knows"

Yung Bleu

"Stoned Gentleman"

Wiz Khalifa and Curren$y

"Get Ready"

Black Eyed Peas

"HML"

Melii featuring A Boogie Wit Da Hoodie

"Please Me"

Cardi B & Bruno Mars

"No Keys"

OMB Peezy featuring G-Eazy

"Murder Rate Rising"

Yungeen Ace

"Cash App"

A1 featuring YBN Almighty Jay

"The Lost Angels Anthem"

Blu and Oh No