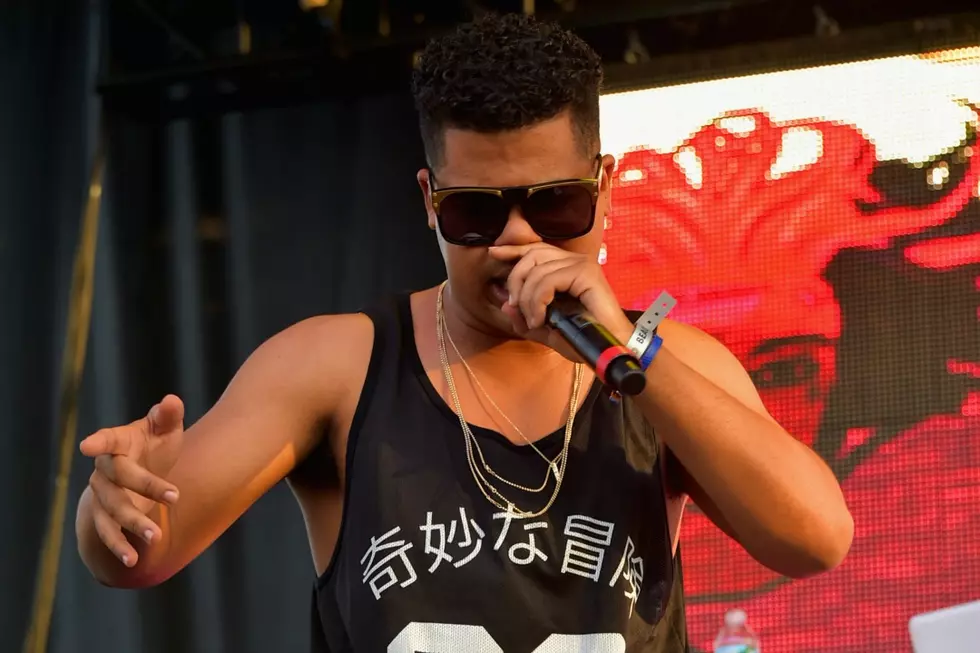 ILoveMakonnen Comes Out as Gay
Theo Wargo, Getty Images
While some may see today, Inauguration Day, as one of uncertain transitions, ILoveMakonnen was all candor in the early morning, using Twitter to announce that he is gay. In three tweets, the rapper championed love and positivity, telling his followers about his sexuality in matter of fact way, ending with a heart emoji.
"Someone said to me next time they see me, they was gonna fuck me, I said next time I see me, I'm gonna love me up," he wrote. "As a fashion icon, I can't tell u about everybody else's closet, I can only tell u about mine, and it's time I've come out. And since y'all love breaking news, here's some old news to break, I'm gay. And now I've told u about my life,maybe u can go [live] yours."
In an interview with XXL last April, Makonnen spoke to the underlying homophobia in hip-hop saying, "y'all need to stop saying all that gay this gay that, like it's something wrong with that shit when your bitch ass feels better about themselves in this gay designer shoes or this gay designer clothes... I'm here to break all that bullshit. I may not personally be gay but I got gay friends and people on earth that do what the fuck they do and they need to be accepted as well."
Frank Ocean spoke of his own sexuality in a 2012 Tumblr post, and as more musicians share their personal lives with fans, acceptance of all should become a more natural practice. Earlier this week, Chance The Rapper's younger brother Taylor Bennett came out of the closet as well, letting fans know he's bisexual.
20 of Your Favorite Rappers Naming Their Favorite Rappers