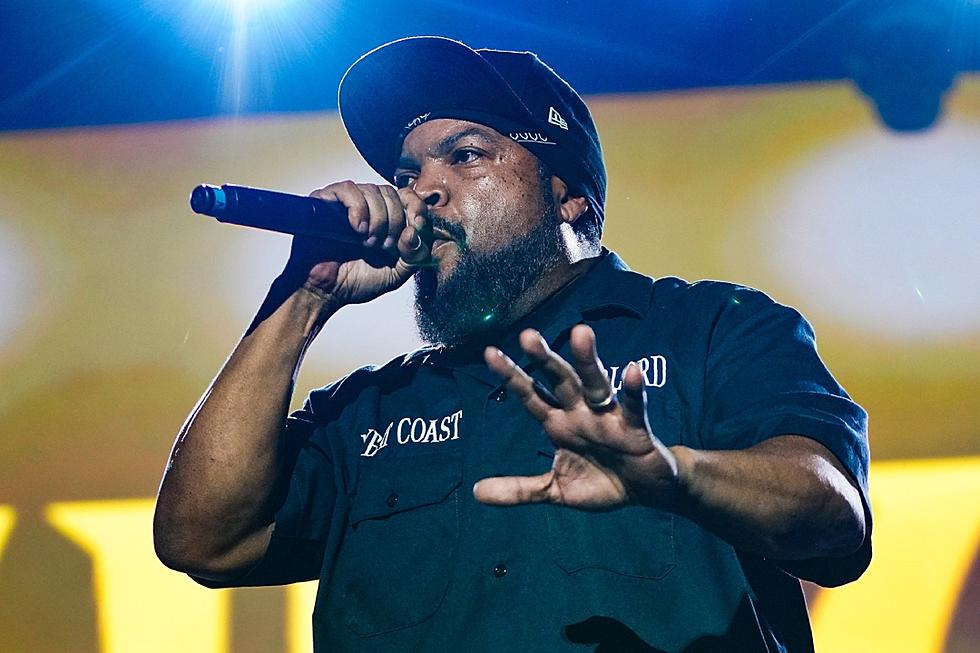 Ice Cube Refutes X User's Claim That Music Played a Part in the Crack Epidemic
Bennett Raglin/Getty Images
Ice Cube is calling cap on claims that music was a catalyst in the crack epidemic.
Ice Cube Fields Questions on X
On Monday (Sept. 25), Ice Cube went on X, formerly known as Twitter, and asked fans to ask him questions. Some fans hit the rap legend with queries about whether his former group N.W.A had a role in bringing down conscious hip-hop.
"Was NWA part of the agenda to destroy conscious rap which was growing in popularity at the time, and promote sex violence and gangster behaviour amongst the youth?" one person asked.
Another person offered an affirming opinion to the question posting, "Unfortunately music did play a part with the crack being pumped into our black and latino neighborhoods."
Ice Cube Responds
On Thursday (Sept. 28), Ice Cube responded, vehemently denying the accusation.
"Bulls**t," Cube fired back. "Crack was in the neighborhoods a decade before gangsta rap. In the 70s they called it freebase. So was heroine, weed, Mollys, gangbanging, drive bys, pimping and hoing, dropping out of school, young girls getting pregnant, cussing and the using the word N***a. It was all here before NWA."
Check out Ice Cube refuting an X user's claim that music helped fuel the crack epidemic below.
See Ice Cube's Rebuttal
See Hip-Hop Slang of the 1990s to Reminisce Over
Here are 40 slang words from the 1990s defined.