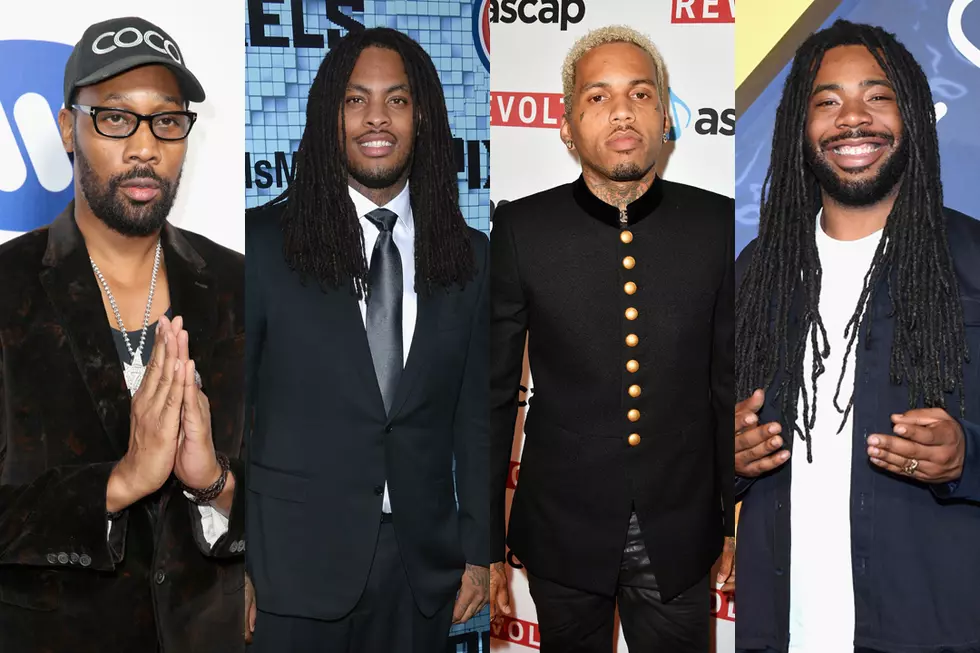 7 Times Hip-Hop Teamed Up With PETA
Joe Scarnici / Grant Lamos IV / Earl Gibson III/ Ethan Miller, Getty Images (4)
As hip-hop becomes more recognizable to mainstream media, rappers are often tapped to participate in ad campaigns to sell products to their fans or, better yet, raise awareness on issues they care about. While brands like Nike, Sprite and Samsung are big spenders when it comes to rap endorsements, one organization has been selective in which rappers they associate with.
America's animal rights organization PETA, short for People for the Ethical Treatment of Animals, is no stranger to the hip-hop world. Though the org has scolded and shunned rappers in the past for rocking their opulent furs at the expense of cute, furry animals (it's hip-hop: excess is part of the image), it seems PETA is tapping hip-hop acts more than ever to help spread the word about causes like veganism, poaching and animal cruelty.
Since the new millennium, PETA has enlisted stars like Wu-Tang Clan's RZA and Masta Killa (both are vegans). PETA strengthened their bond with the genre in 2011, when the dubbed Def Jam co-founder and famed rap mogul Russell Simmons their Person of the Year. Most recently, Virginia rapper D.R.A.M. starred in a clip for the organization. The premise behind D.R.A.M.'s ad was actually a play on words, poking fun at his chart-topping song "Broccoli" in order to urge people to eat their greens. Pretty creative.
Check out which rappers have worked with PETA over the years in ad campaigns of their own in the list below.
1

Wu-Tang Clan's Masta Killa shared his "first vegetarian Thanksgiving" story with PETA for a commercial in 2008.

2

Jamaican rapper Sean Kingston spoke out against chaining up our furry friends for a PETA ad back in 2009.

3

"Being a thoughtful vegan makes our time on this Earth more peaceful and joyous, because you get to have a hand in promoting and increasing the happiness, good health and well-being of others—both animal and human—rather than being an instrument of their suffering and death," said Russell when he was named.

Rabbani and Solimene Photography, Getty Images

Rabbani and Solimene Photography, Getty Images

4

Flockaveli teamed up with PETA in 2012, to film a spot against animal cruelty. Flocka took a trip to the Atlanta Humane Society and found some furry friends in the process.

5

Kid Ink joined PETA's "Ink Not Mink" campaign in 2013, and compared the skinning of foxes to the skinning of his own two dogs.

6

"When you think about a better tomorrow, you think about veganism in the world," said legendary producer and vegan RZA during his 2014 PETA spot. "I don't need a dead animal or dead piece of flesh to go into my live body."

7

D.R.A.M. played off his 2016 hit single "Broccoli" to help promote eating your veggies in this hilarious skit.

"PETA hopes D.R.A.M. inspires people everywhere to start steaming up that broccoli—and that kale, chard, and spinach, too," said PETA Senior Vice President Lisa Lange when the spot dropped earlier this week.