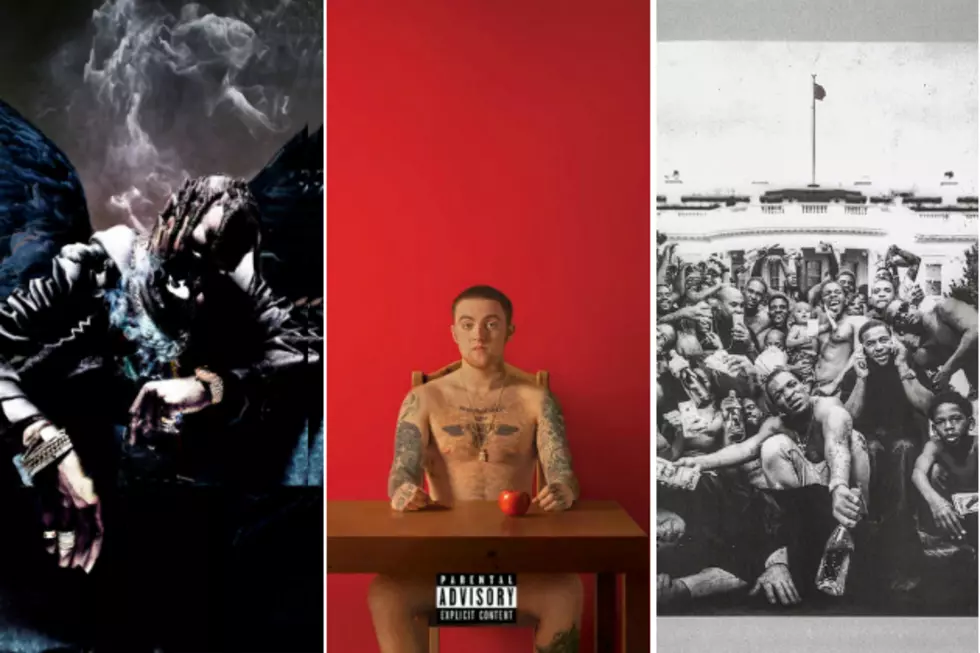 15 of Hip-Hop's Weirdest Album Titles
Grand Hustle / Rostrum / Top Dawg
As hip-hop evolves, the concepts of albums become more creative — and very weird. Through the years, MCs have come up with hip-hop album titles that portrayed how much more tough, skillful or famous they were compared to other rappers. These braggadocios titles combined with album art that showcased artists flossing big shiny chains, exotic cars and stacks of money flowing was their way of highlighting their status and wealth.
On the flipside, there have always been rappers who have embraced stepping outside of the box to grab our attention with album titles that are much harder to decipher. This means we have to do a lot more digging to understand their message. And sometimes we're still not sure what they're supposed to mean after listening to the album straight through.
Some rappers intentionally make their album titles weird as a publicity stunt to get fans to talk about their new project. Quite often it works well. Other MCs choose a weird album title that is a personal message alluding to a new chapter in their life. Others combine a bunch of words and famous people's names from popular culture to create their own weird mashup of a title for their project.
No matter the reasons, it's hard to forget a weird album title, so we want to give some acknowledgement to those rappers who took a creative risk on naming their projects. From Akinyele to Mac Miller and more, here are 15 of the weirdest album titles in hip-hop.