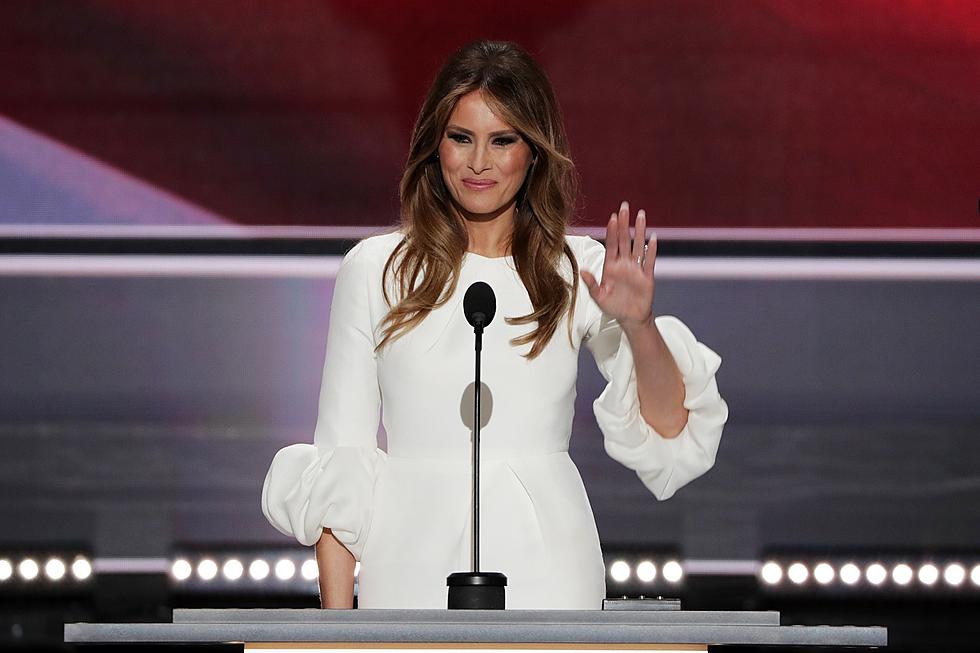 12 Funny Hip-Hop Memes Making Fun of Melania Trump
Alex Wong, Getty Images
Following her speech at the Republican National Convention on Monday evening (July 18), the internet has had its way with Melania Trump. With many pointing out her blatant plagiarism of a speech Michelle Obama delivered at the Democratic National Convention in 2008, the majority is going at the potential first lady with no holds barred. The memes featuring Melania are now popping up in dozens and hilariously, many of them have a hip-hop spin.
Meme cultivators have chosen to link up some of hip-hop's most iconic quotes and lyrics with Melania after the screw up, facetiously giving her credit for well known material. "George Bush hates Black people -Melania Trump," humorously reads one meme mocking Kanye West's 2005 NBC on-air meltdown. "It was all a dream, I used to read Word Up! Magazine! Salt-n-Pepa and Heavy D up in the limousine- Melania Trump," reads another meme.
Some rappers have also spoken up following Melania's troubling speech, most notably 50 Cent who called Donald Trump's wife a "porn star." "Trump is gonna make a Porn Star the First Lady of America? NO I DON'T THINK SO," 50 wrote on Instagram underneath a since-deleted photo of Melania in a compromising position.
Check out the funniest hip-hop inspired memes about Melania in the gallery above.