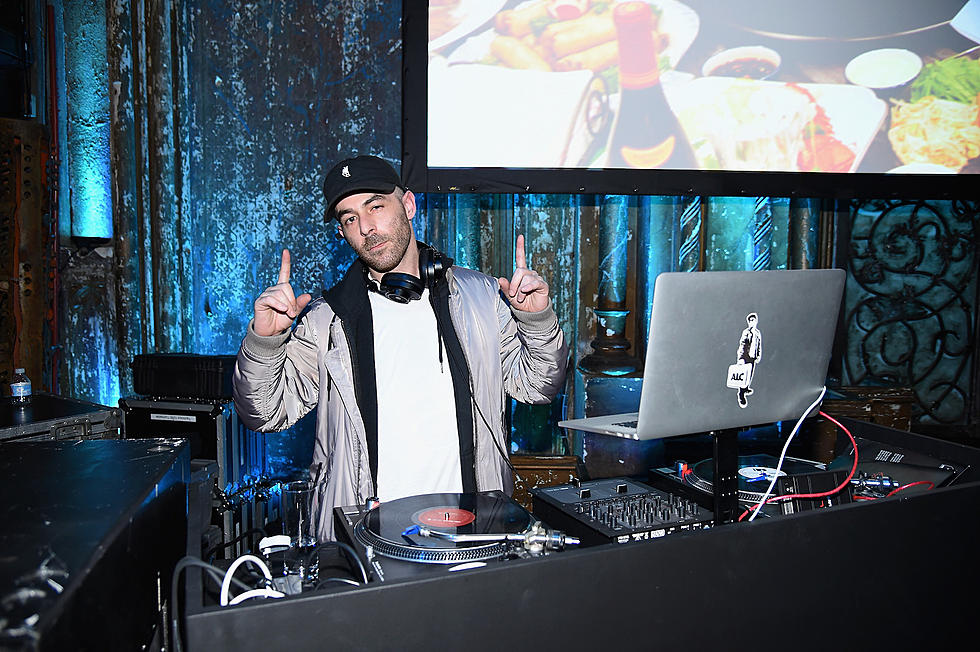 Happy Birthday, The Alchemist!
Nicholas Hunt, Getty Images
Today, Oct. 25, marks the birthday of Alan Maman, better known to the world as hip-hop super producer The Alchemist. He is now 41.
Al got his start in the business 20 years ago as a teenage rapper in the group The Whooliganz, in which he was joined by future Hollywood actor Scott Caan as his partner. After the group fizzled out, Alchemist rose to prominence in the late 1990s as a producer for groups such as Dilated Peoples and Mobb Deep. Over the years, The Alchemist has become one of hip-hop's most consistently dope producers, crafting tracks for the likes of Nas, Jadakiss, Action Bronson, Curren$y, Freddie Gibbs and Roc Marciano.
Since 2005, Alchemist has worked as Eminem's official DJ and in 2011, he signed with Em's Shady Records to a production deal. Since signing, he has worked on projects such as Eminem's and Royce Da 5'9's Bad Meets Evil. In 2016 alone, Alchemist contributed fire beats to Curren$y's The Carrollton Heist and a joint album with Havoc called The Silent Partner. To date, he has more than 20 collab projects to his name.
In 2017, he released an instrumental project by the name of Rapper's Best Friend 4 and his concept project The Good Book Vol. 2 with Budgie. This past April, he enlisted Action Bronson and Roc Marciano for his Lunch Meat EP.
Happy Birthday, Alchemist!
20 of Your Favorite Rappers Naming Their Favorite Rappers