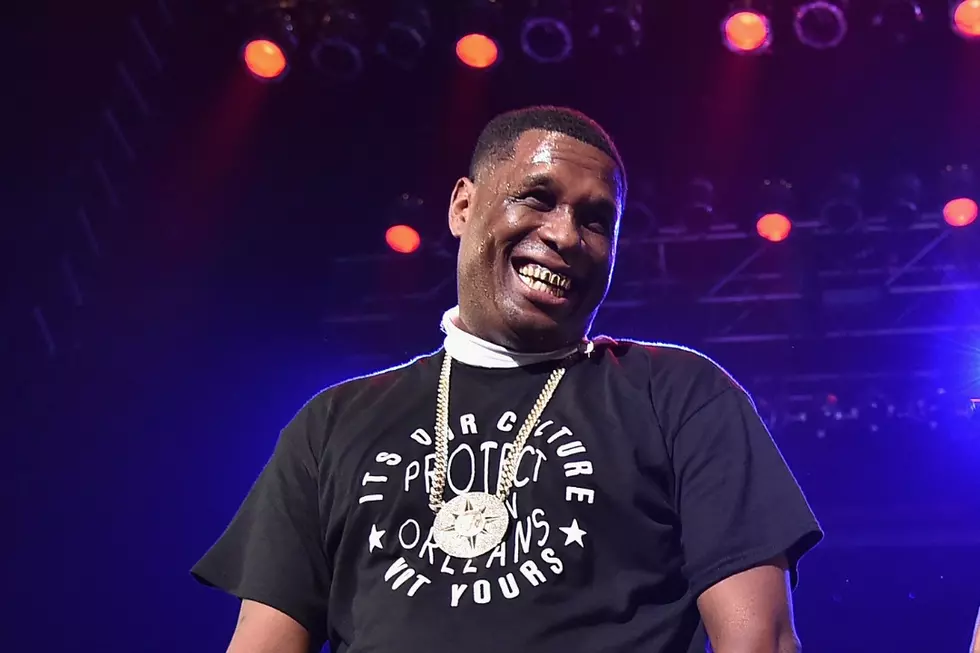 Happy Birthday, Jay Electronica!
Theo Wargo, Getty Images
Today, Sept. 19 is the birthday of rapper Jay Electronica. The rhyme-slinger now turns 42.
Born and raised in New Orleans, the mysterious rapper has been sporadically dropping hits for years. Jay Elec caught the eye of hip-hop in 2007 with his critically acclaimed mixtape Act I: The Eternal Sunshine (The Pledge). The project was dropped on MySpace and garnered buzz for it's creative production—the beats were made from the soundtrack of Eternal Sunshine of the Spotless Mind—and Jay's bolstering lyrics.
Since then, he has signed to Jay-Z's Roc Nation and has fans enamored for a complete project ever since he dropped his two singles "Exhibit A" and "Exhibit C."  Jay Elec frequently pops up for festival performances, and when he's not making music with the likes of newcomer Chance The Rapper, he isn't afraid to stir up controversy in the game.
Last summer, Jay started dropping music on a YouTube account and assisted MF Doom on the new track "True Lightyears" off Doom's upcoming Adult Swim project Missing Book of Rhymes.
Happy Birthday, Jay Electronica!
29 Rappers Who Are Virgos