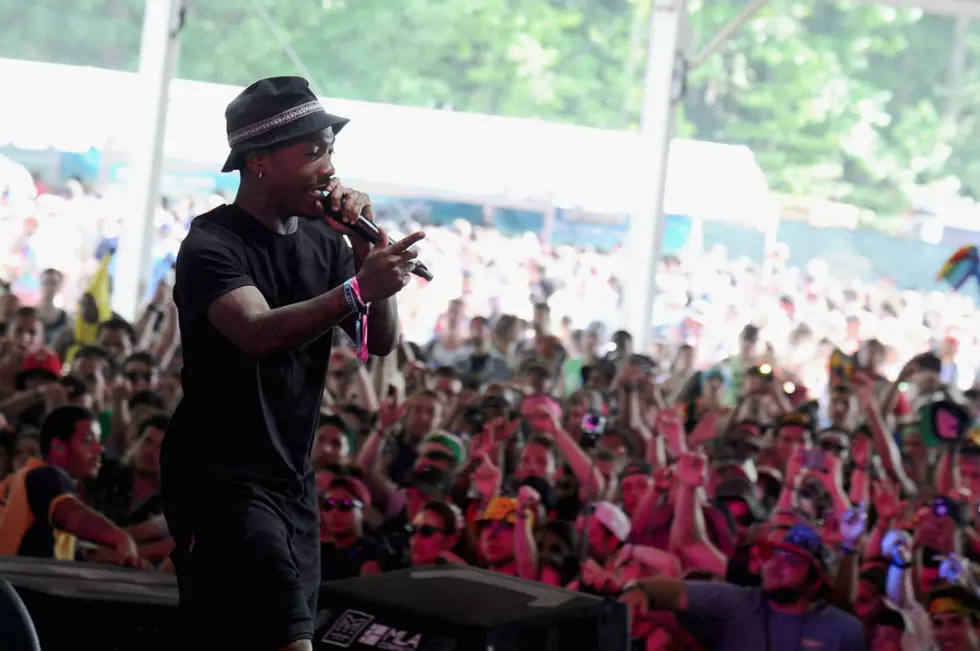 Happy Birthday, Dizzy Wright!
Ilya S. Savenok, Getty Images
Today, Nov. 26, is the 28th birthday of Las Vegas rapper Dizzy Wright!
Dizzy started making noise in the rap game in 2011 with the mixtape Soul Searchin' Next Level . The following year, Dizzy joined Hopsin's independent label Funk Volume as the first officially signed artist. Dizzy dropped his debut album Smokeout Conversations in 2012, which featured the buzzing song "Can't Trust 'Em." The stoner rapper's continued releases and growing fanbase earned him a spot on XXL 2013 Freshman list.
Dizzy has worked with names like Joey Badass, Wyclef Jean, Hopsin, Jarren Benton and dropped his sophomore album The Growing Process in 2015. Though Dizzy's label, Funk Volume officially disbanded in January of this 2016, the mellow MC has continued to drop music on his own with three studio albums and an EP that were all released within the past 18 months.
The highly anticipated album, The Golden Age 2, dropped in August of 2017, and featured contributions from Euroz, Big K.R.I.T., Reezy and more. That project was quickly followed up by the November of 2017 release of State of Mind 2, an album that Dizzy himself said was meant to "raise your conciseness." In January of this year, the "Vibe" MC was part of a very unique collaborative effort titled, One Week Notice, which saw Dizzy, Jarren Benton, Emilio Rojas, Audio Push, Demrick and Reezy join forces to record the entire 13-track banger in one week's time.
Happy Birthday, Dizzy Wright!
See 26 Rappers Who've Turned Their Love for Weed Into a Business