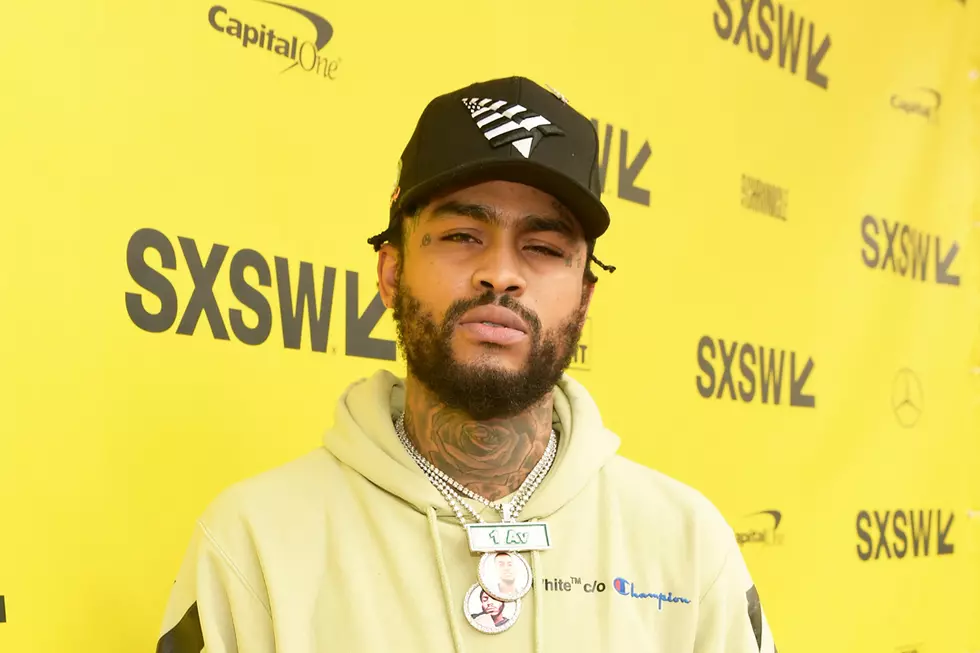 Happy Birthday, Dave East!
Matt Winkelmeyer, Getty Images
Today, June 3, is the birthday of East Harlem rapper Dave East, who now turns 30.
David Brewster, Jr. was born in Harlem, N.Y. and spent his childhood between the boroughs of Manhattan and Queens in project housing. Though he was always rapping and writing rhymes for himself, Dave initially saw hoop dreams as a way out of the projects. After high school, East went to the University of Richmond and then Towson University to play basketball. Though he was an NBA prospect, the rhymer ultimately decided to turn to rapping as his passion.
In 2010, Dave began dropping mixtapes like Change of Plans, Insomnia, American Greed and more. Though they didn't really receive much acclaim online, Dave built up his street fan base quickly with his gritty, real-life raps. Queensbridge legend Nas heard his tapes and in 2014 he signed Dave to Mass Appeal Records. With Nasir as his mentor, Dave East dropped two knockout tapes: Black Rose (2014) and Hate Me Now (2015), which featured Nas, Pusha T, Jadakiss and more.
Based on his buzz, big name cosigns and his impressive bars, Dave earned a spot on the 2016 XXL Freshman Class alongside Lil Yachty, Anderson .Paak, 21 Savage and more. That same year, he revealed that he inked a deal with Def Jam Recordings and dropped his debut tape under the label, 2016's Kairi Chanel, a project named after his first daughter.
While East has ventured into the acting world, he's kept his focus on the music. Since 2016, East has set his sights even higher. In August 2017, East unloaded his Paranoia: A True Story EP. A few months later, in August, he dropped off his Karma project.  At the top of 2018, he unleashed his Paranoia follow up, Paranoia 2. Salute to a rapper who's clearly all about his fans.
Happy Birthday, Dave East!
Go Behind the Scenes With Dave East at 2016 XXL Freshman Class Cover Shoot