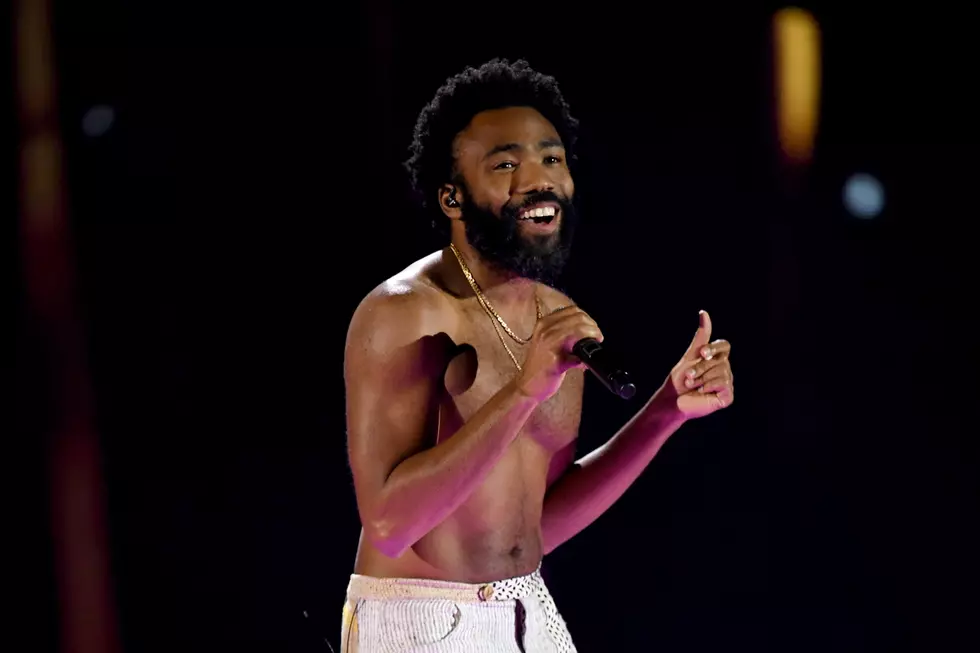 Happy Birthday, Childish Gambino!
Ethan Miller, Getty Images
Today, Sept. 25. is the birthday of award-winning rapper/actor/director Donald Glover a.k.a. Childish Gambino. Gambino is now 35.
Gambino is the definition of a triple threat by Hollywood standards. The talented artist grew up in Stone Mountain, Ga. and attended NYU. While he was a young post-grad living in New York, Gambino expressed himself through music, film and writing and has been able to strike a balance between rapping and acting throughout his career.
While his acting star was rising, Gambino dabbled in rapping and releasing music independently. He got his stage name from the Wu-Tang Clan's rap name generator and dropped his first full-length project Sick Boi in 2008. Around the same time, he scored a writing job on the NBC show 30 Rock starring Tina Fey and was awarded for his comedic script-writing in 2009 during the show's third season. He then started to get more on-camera love when he landed a role in the NBC comedy Community in 2009.
Gambino's debut studio album Camp dropped in 2011 through Glassnote Records and perked the ears of the music industry. The album rose to No. 11 on the Billboard 200 and opened up Gambino's fanbase. His next album, 2013's Because the Internet featured Chance the Rapper, Jhené Aiko and Azealia Banks and was released along with a short film titled Clapping for the Wrong Reasons and a screenplay. Because the Internet was promoted by three singles, "3005," "Sweatpants" and "Crawl," and debuted at No. 7 on the Billboard charts. To date, Because the Internet is certified gold in sales.
Switching gears from rapping to acting these past few years, Gambino has starred in films like The Lazarus Effect, Magic Mike XXL and most recently, Spider-Man: Homecoming. But the star's biggest feat on the theatrical side came in 2016 when Gambino premiered the comedy-drama Atlanta on FX, a series that he created, co-directed and starred in himself. With only one season out to the public, Atlanta has already earned the rapper Emmy Awards for Outstanding Lead Actor in a Comedy Series and Outstanding Directing for a Comedy Series and two Golden Globes for Best Television Series – Musical or Comedy and Best Actor – Television Series Musical or Comedy.
But even with all this praise from Hollywood, Gambino hasn't lost his love for music. At the end of 2016, Childish surprised fans with a new album called "Awaken, My Love!" which spawned his best-selling single, the double-platinum "Redbone."
10 Rappers Who Recently Scored TV Gigs