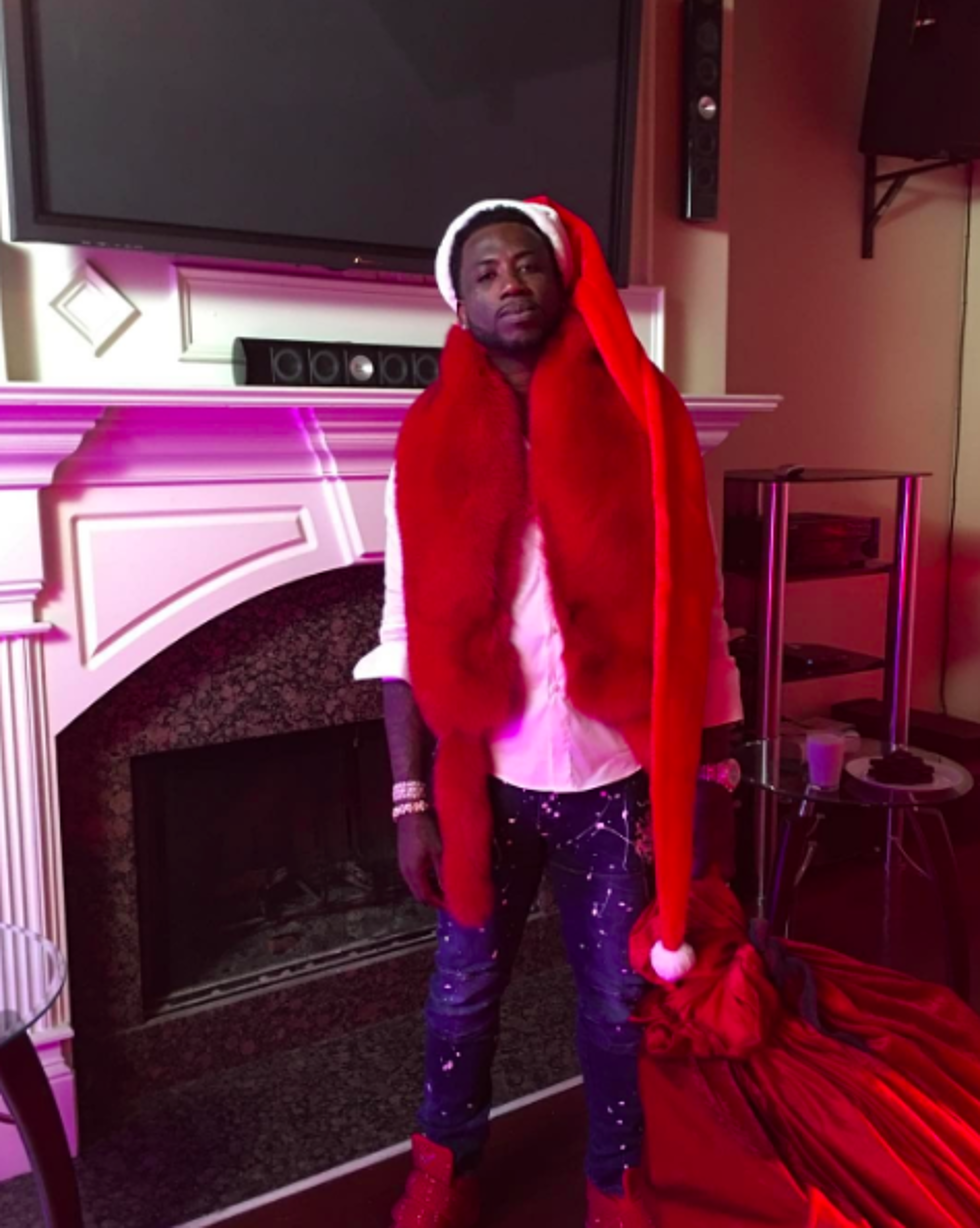 Gucci Mane's 'The Return of East Atlanta Santa' Album Gets Release Date
laflare1017 via Instagram
Just days after dropping a surprise mixtape with Future, Gucci Mane has announced the release date for his new album The Return of East Atlanta Santa. You can expect it to drop Dec. 16, per his Instagram caption above.
A couple days ago, Future and Guwop secretly hit the lab to record a few songs under the radar. Unbeknownst to Future, Gucci had a plan to release those songs as a mixtape, and the result was Free Bricks: Zone 6 Edition.
The Return of East Atlanta Santa will be the third project of the year following Gucci's return from federal prison, not counting the GucTiggy EP he dropped with Zaytoven. He was going to drop the second project, Woptober, on Oct. 17 (10/17, if you couldn't tell), but days before the release date decided to drop it for free instead.
 See Exclusive Photos From Gucci Mane's XXL Magazine Fall 2016 Cover Story