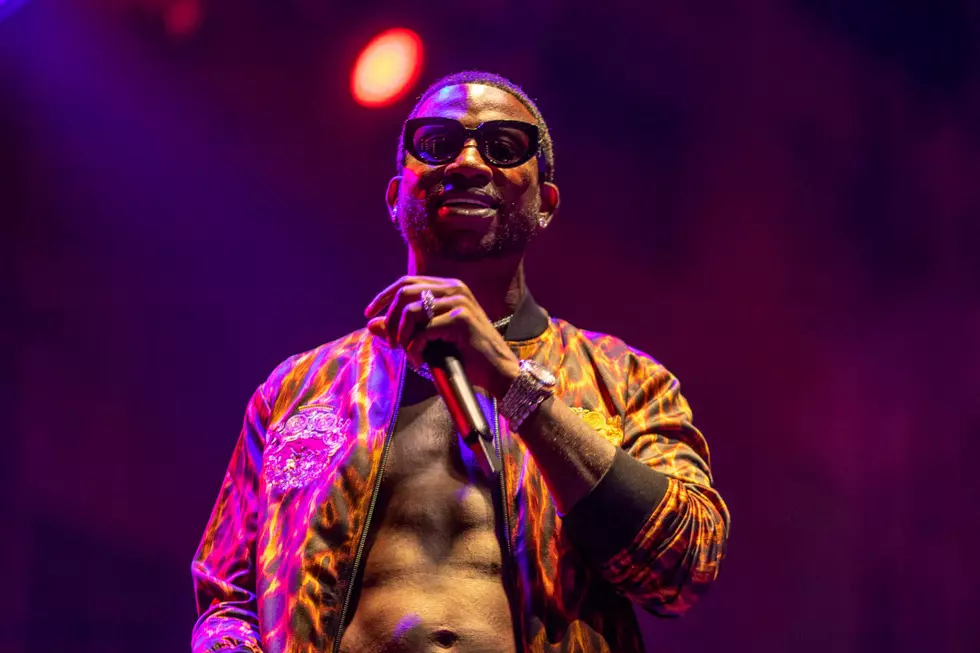 Gucci Mane Says Drug Addiction Could've Killed Him If Not for Jail
Christopher Polk, Getty Images
For most people jail is a major setback, but not for Gucci Mane, who's frequently spoken on the way jail helped him clear his mind while he was dealing with his drug addiction. Making a guest appearance on Zane Lowe's Beats 1 Radio podcast, Gucci explained that being behind bars might have actually saved his life.
Before touching on his own bout with drug addiction, Guwop touched on the role drugs play in society. "It's [drug use] never gonna go nowhere," he told Lowe. "It's going to always be like that. Drugs gonna always be a part of society. It's going always be people fighting. It's going to always be death. It's just, you know, just what it is. It's always going to be a part of music. Think about all these rock n roll stars before these hip-hop stars."
For Guwop, jail was a chance to get away from addiction. "I think I would have been dead, probably," Gucci said of the role jail played in separating him from his drug issues.
At around the time he went behind bars more than five years ago, Gucci had gone through at least a few very public issues, namely calling out several rap superstars on Twitter.
Elsewhere in the interview, East Atlanta Santa once again spoke on his Glacier Boyz project with Lil Yachty and Migos. He says they're aiming to drop the project this coming spring.
"With the Glacier Boyz, you know, we just want to make the music doper," Gucci told Lowe. "At the same time, I think we should encompass all the dope people that be around. We should involve Pablo. We should invite Baby. Marlo. We got so many dope artists Marlo, Lil Quill. I feel like it's a family thing. It's going to get done. It don't take us long to record. We've been in the studio, but just like... look for it early in the spring."
The Atlanta native also opened up about his forthcoming LP Evil Genius, which drops this Friday. Gucci told Lowe that his first album of 2018 took him awhile because it was the first album he really had fun making. Rather than hitting the studio with a deadline, the 1017 CEO says that his next album will be a byproduct of his hustle thus far, and will show a different side of him that we don't get to see very often.
Evil Genius drops this Friday (Dec. 7) with features from Quavo, 21 Savage, Lil Skies, Kodak Black, Bruno Mars, Metro Boomin and more.
Listen to Gucci Mane's new interview with Zane Lowe here.
See Photos of Gucci Mane's Different Looks Over the Years