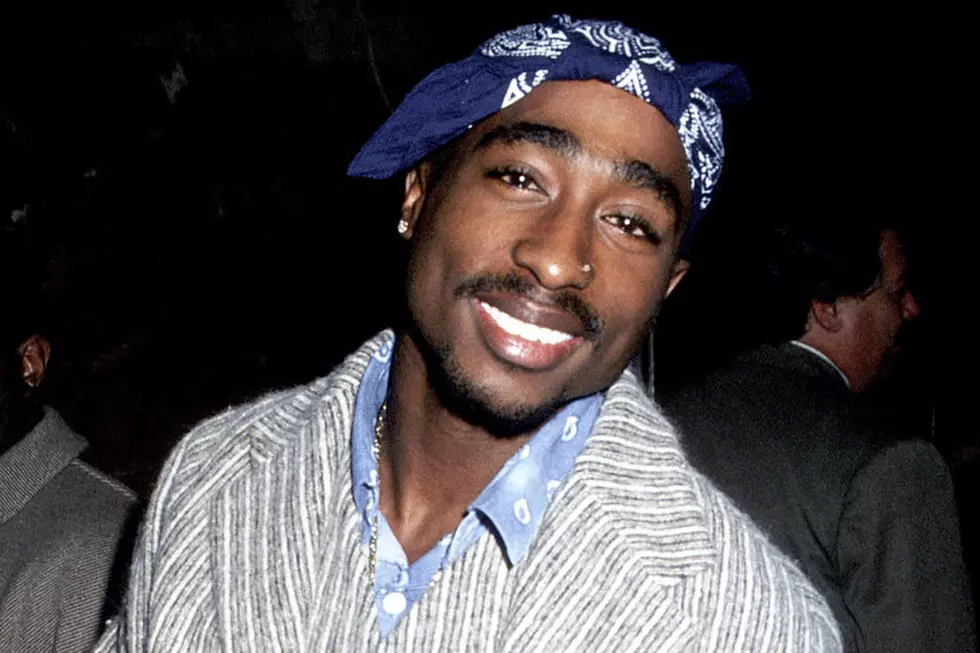 Grace Gibson Cast as Faith Evans in Tupac Biopic
Ron Galella, Getty Images
As news breaks of a pending Oscars boycott by several prominent Black entertainers, the casting for the forthcoming Tupac Shakur biopic rolls on. Grace Gibson, who played Maria in the 2013 film version of Black Nativity, has signed on to play Faith Evans in the Benny Boom-directed All Eyez On Me.
According to Deadline, Gibson will be joined by Demetrius Shipp, Jr. as 2Pac, Danai Gurira as Afeni, Jamal Woolard as The Notorious B.I.G. and others.
Beyond being a famed singer (and an actress, author and producer), Evans was married to and had a son with The Notorious B.I.G. When the Brooklyn rapper became Pac's chief rival--in a feud that expanded to include many of the West and East coast's major label artists at the time. In "Hit Em Up," his vitriolic diss toward Big, Pac claimed to have slept with Evans, a point of major contention in the beef.
All Eyez has been through significant development problems; no less than three directors have walked away, and John Singleton even levied criticisms that the film's producers were not properly respecting the rapper's legacy.
Late last week, The Wire's Jamie Hector was cast as Mutulu Shakur, the rapper's father who was followed by authorities for much of the 1980s.
The film will come roughly a year after Straight Outta Compton, the N.W.A. biopic that was directed by F. Gary Gray and was one of 2015's breakout hits.
See New Music Releases for January 2016