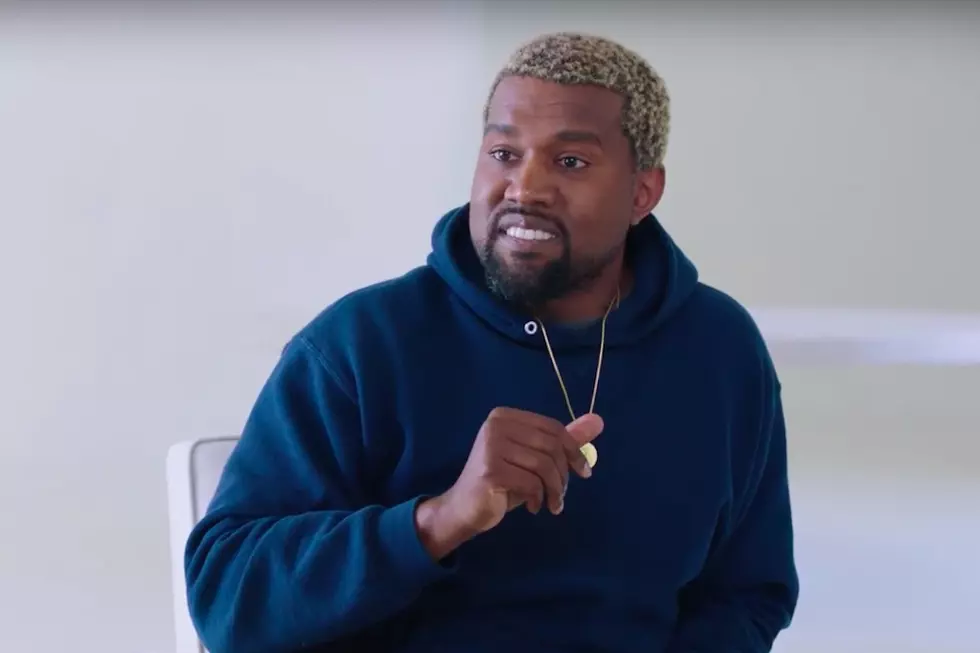 Givenchy Designer Accuses Kanye West of Stealing Sketch Designs
Kanye West via YouTube
Kanye West's recent set of tweets have landed the Chicago native in some controversy with famed fashion designer Tony Spackman.
Currently serving as design director of Givenchy and former Nike design director, Spackman went on Instagram last night to show the resemblance between his 2005 sketch design for Nike and Kanye's recent sketch for Yeezy. Posting a screenshot of Kanye's tweet, Spackman accused 'Ye of ripping off his sketch, "When Kanye rips your 10-year-old sketch and claims it," wrote the Givenchy designer on his IG story. The designer then followed up his claims by posting the original 2005 Nike sketch from his website onto his IG feed.
Furthermore, Spackman continues his accusations towards the "Faded" rapper by pointing out that Kanye allegedly photo-shopped the title and date of his original sketch from his website. Kanye's tweet in question has been deleted from his account, but the original Yeezy tweet read, "This is where a Yeezy study for base layer starts. I'm so excited about our new design team."
As of now, Kanye has yet to respond to Spackman's accusations, but with The Life of Pablo rapper active on Twitter as of late, a response from 'Ye could be on the way.
Stay tuned with XXL for any developing details behind this fashion beef and check out below Spackman and Kanye's sketches below.
The 25 of the Best Sneaker Releases of 2017