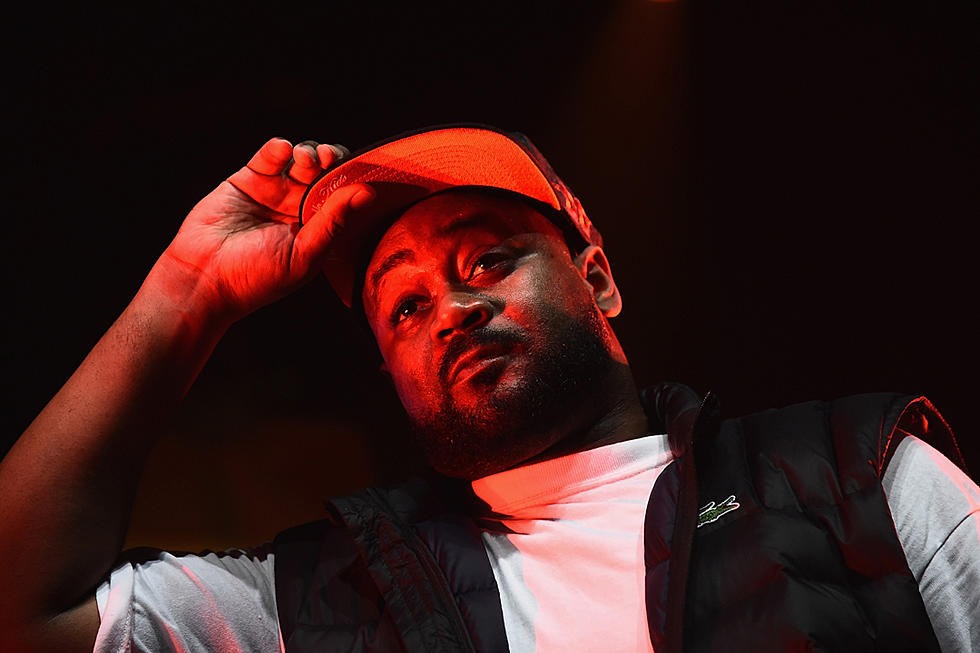 Ghostface Killah is Selling a Limited Edition Ugly Christmas Sweater
Michael Loccisano, Getty Images
Ghostface Killah is the latest hip-hop act to drop an ugly Christmas sweater, as the Wu-Tang Clan member took to Instagram earlier in the day to show off his limited edition sweater.
While Ghostface Killah is new to the merch game, the legendary hip-hop artist has always been considered one of the most fashionable and eccentric characters in rap. The 2016 Ghostface Killah ugly sweater stays true to Pretty Toney's outlandish personality while representing the rapper's acclaimed rap group, Wu-Tang Clan. Dressed in bright colorways such as yellow, green, white and black, the sweater includes several graphics on the garment like the Jason white mask, Wu-Tang's "W" logos, golden eagles, Gucci logos and christmas trees. With a limited run of 1,000 sweaters, this Ghostface garment will be highly coveted and probably one of the ugly Christmas sweaters you need in your stash.
The 2016 Ghostface Killah ugly sweater is now available for order at the rapper's website, gfkliving.com. The ugly Christmas sweater is now retailing for a suggested price of $89.99 with sipping for the sweaters beginning on Tuesday, Dec. 20.
Here's Every Hip-Hop Sneaker Collaboration of 2016