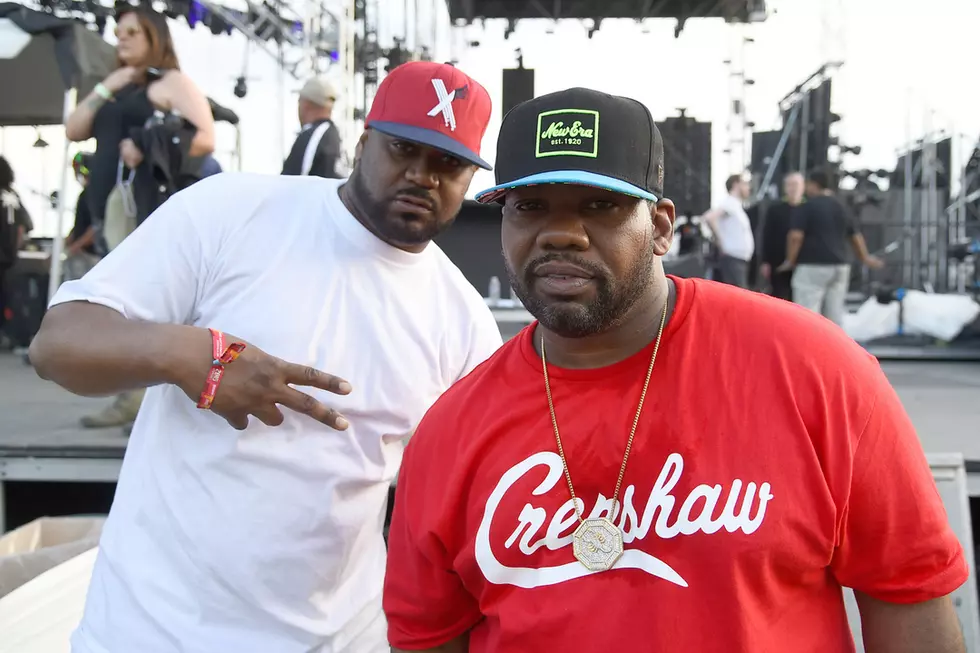 Ghostface Killah and Raekwon Are Going on Tour
Frazer Harrison, Getty Images
Ghostface Killah and Raekwon are united once again. After last year's tour celebrating the 20th anniversary of Only Built 4 Cuban Linx, Ghostface and Raekwon are heading back on the road. The two Wu-Tang Clan members will team up for the RAGU Tour, which is set to begin on July 26 in Portland.
This tour announcement is one of the more significant developments from both men in recent memory as the Wu-Tang MCs have been fairly quiet after a big 2015. In fact, most of the news surrounding the two has centered on Ghostface's feud with Martin Shkreli during the first couple months of 2016.
Ghostface and Raekwon's new tour is sure to excite Wu-Tang fans, particularly those who missed last year's shows. One can only hope that the tour's buzz might prompt an update on Ghostface's long awaited Supreme Clientele 2.
Check out the current list of tour dates below. This is just a preliminary lineup as the duo confirmed that more shows will be added. Tickets will go on sale this Thursday (May 26) at 12p.m. EST on RaeAndGhostUnited.com.
July 26 - Portland, Ore. - Crystal Ballroom
July 28 - Sacramento, Calif. - Ace of Spades
July 29 - Minneapolis, Minn. - The Venue
July 31 - Detroit, Mich. - St. Andrew's
Aug. 2 - Valparaiso, Ind. - Big Shots
Aug. 3 - Indianapolis, Ind. - The Vogue
Aug. 4 - Cleveland, Ohio - The Agora
Aug. 5 - Chicago, Ill. - The Metro
Aug. 6 - Knoxville, Tenn. - International
Aug. 7 - Atlanta, Ga. - Center Stage
Aug. 10 - Philadelphia, Pa. - TLA
Aug. 12 - Worcester, Mass. - Palladium
Aug. 13 - Washington, D.C. - Howard Theatre
Aug. 14 - Charlotte, N.C. - Amos Southend
Aug. 17 - Myrtle Beach, S.C. - House of Blues
Aug. 18 - Raleigh, N.C. - The Ritz
Aug. 19 - Dallas, Texas - Gas Monkey Live
Aug. 20 - Salt Lake City, Utah - Depot
Sept. 1 - Oakland, Calif. - New Parish
30 Albums That Will Make You Appreciate Hip-Hop