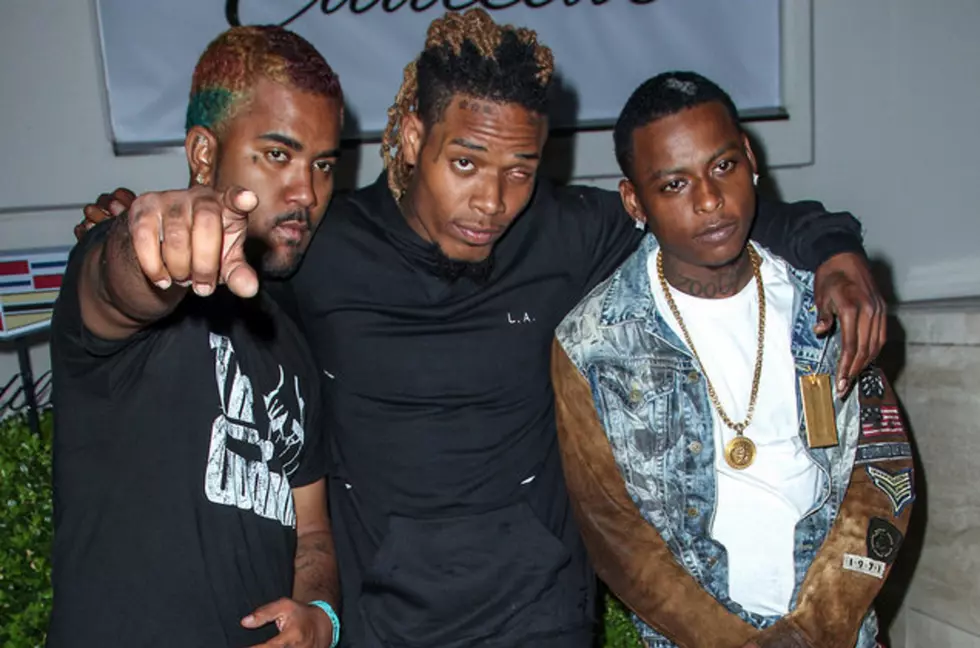 Fetty Wap Sued by Former Remy Boyz Member P-Dice for $7 Million
Paul A. Hebert, Associated Press
P-Dice, a former member of the Remy Boyz crew, is suing Fetty Wap for a writing credit on the former XXL Freshman's track "679." P-Dice claims he helped Fetty write the song and had a deal that entitled him to 16.9 percent of the profits off the track, according to TMZ.
The lawsuit alleges that Fetty and P-Dice entered a verbal agreement, but things changed after the song was recorded. P-Dice claims Fetty removed his vocals from the song and reduced his cut to five percent. P-Dice is suing Fetty for damages in excess of $7 million.
P-Dice was in the news earlier this year when he was charged with attempted murder. Fetty's former crew member was arrested in connection to a February shooting that left a 7-year-old boy wounded by a stray bullet.
Although Fetty has to deal with this lawsuit, the legal battle likely won't take much attention away from his sophomore album. The "My Way" artist spoke to XXL about his goals for the highly anticipated follow-up.
"My first album was really for the world to get to know how I was, you know what I'm saying?" he said. "For this album, I really sat down and tried to make something that people want to listen to a lot. It's going to be hard to turn this album off. They already play me a lot right now, so when I drop this album it's going to be a lot more. I want to stay relevant and I want to stay Fetty Wap."
Fetty already has a title for the album, King Zoo. The New Jersey native wanted to drop it in September, but that didn't happen as planned. Don't be surprised if the project arrives before the end of 2016.
13 Die-Hard Hip-Hop Fans' Tattoos Featuring Rappers