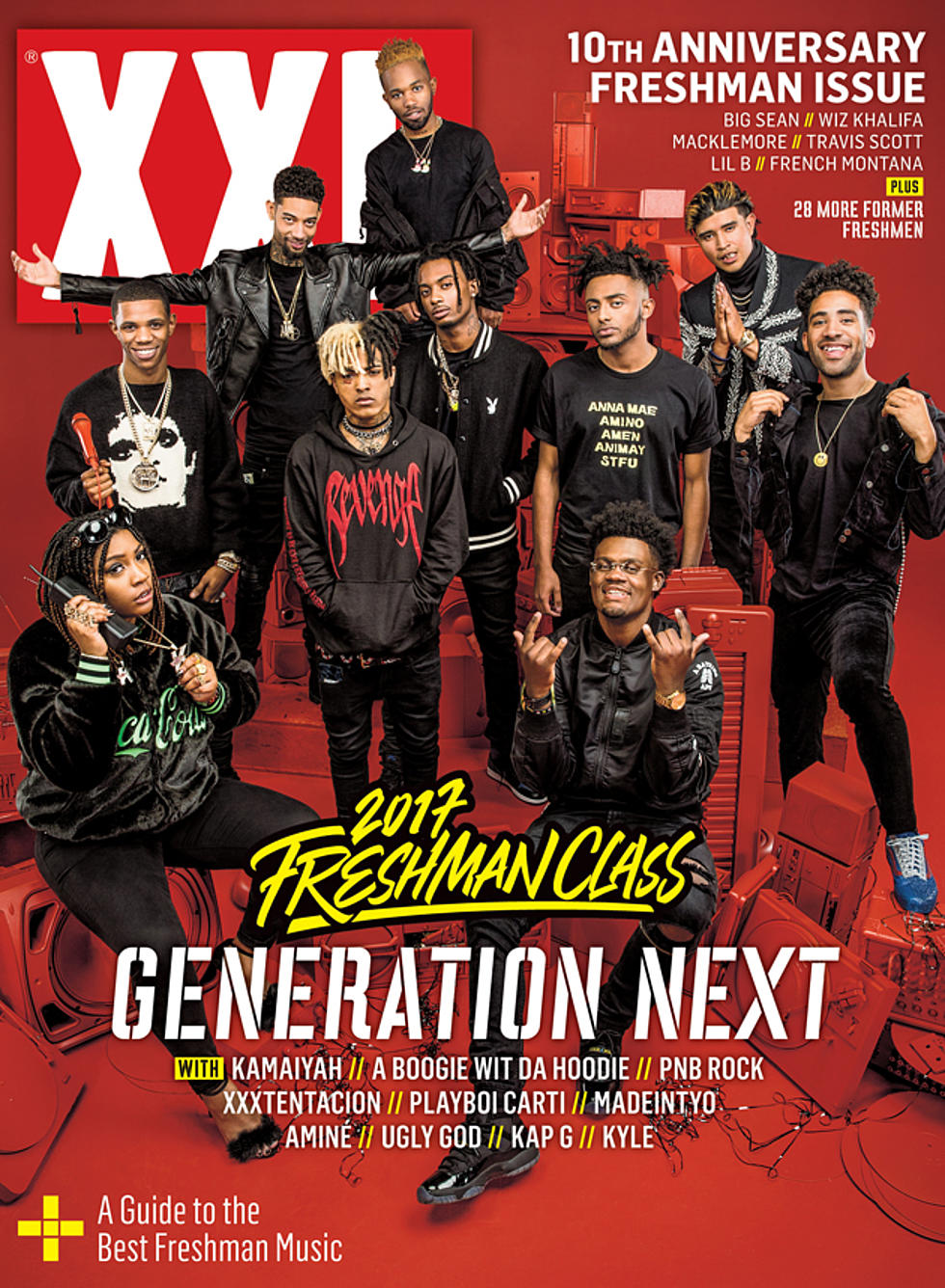 Fans React to the 2017 XXL Freshman Class
XXL
It's that time of year again. The XXL Freshman Class has arrived and, as always, the internet is reacting strongly to this year's roster. 2017 marks the 10th anniversary of the Freshman franchise and this year's Class includes The Bay Area's Kamaiyah, The Bronx's A Boogie Wit Da Hoodie, Philadelphia's PnB Rock, Tokyo representer Madeintyo, Atlanta's Playboi Carti, Portland's Aminé, Atlanta's Kap G, Ventura, Calif.'s Kyle; Houston's Ugly God and 10th Spot winner XXXTentacion.
As fans online got a hold of the new cover, the term "XXL Freshman" began trending on Twitter. Fans were ecstatic about ATL's Kap G representing not only for the South, but also for Mexican American rappers. The Bay Area's Kamaiyah is the first woman MC from the West Coast to earn a spot on the cover and her fandom definitely took notice. According to fans, with viral songs like Playboi Carti's "Magnolia" or Ugly God's "Water," some of these rappers were a shoe-in on the cover from the get-go. Of course, rap fans on social media are being very vocal about which artists they feel deserved a spot on the cover in comparison to who was chosen.
As the 2017 XXL Freshman conversation continues to get louder, XXL will be releasing content from the members of the 10th annual Freshman Class including freestyles, cyphers and solo interviews so that fans can get to know each artist. Keep it locked for more 2017 XXL Freshmen content coming out soon.
Check out what rap fans are tweeting about today's cover reveal below.
Fans' Reactions to the 2017 XXL Freshman Class