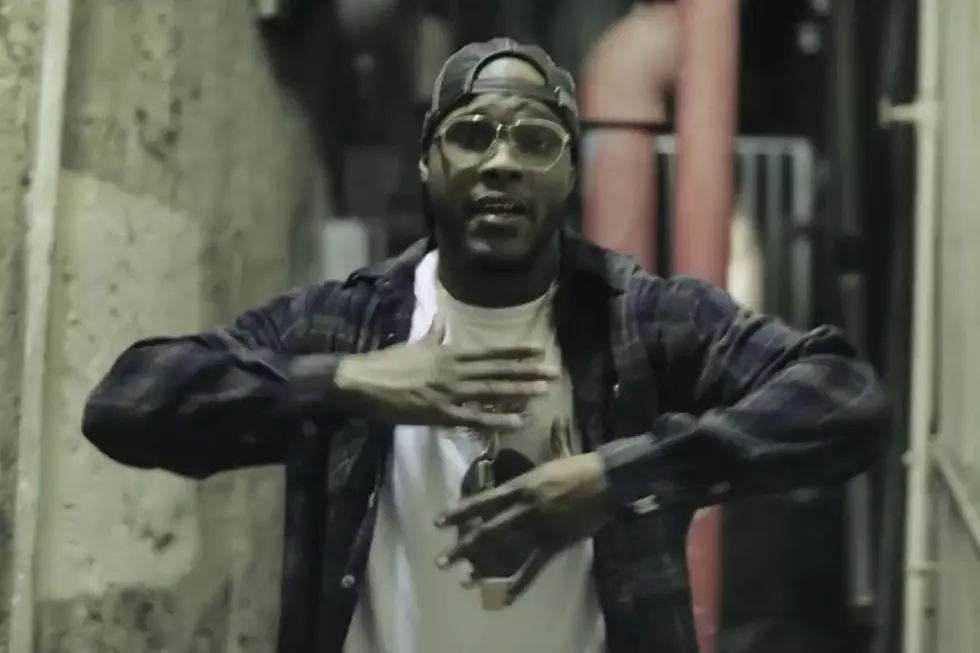 Eric Biddines Isn't "Worried Bout" Anything in New Video
DJBooth via YouTube
Eric Biddines has been releasing quality music since 2010. His latest LP, The Local Café, might be his best work yet. The Florida rapper puts the spotlight on the project by dropping a video for the album cut "Worried Bout." The music video uses footage from Biddines' album release party and highlights the MC's skill on the mic.
"Here I go come back again/For the 15th time/Ran up my electrical bill/Coulda damn near died/I don't know anyone here/Probably slipped my mind/No one but me do I fear. And I don't like I/Nigga got haters in church/They gon' hate you in hell/I wanna live to 100/Already got no hair/I been waiting for so long/And I let too much rappers in here make a song/And then get them a deal when I been underground/And I do apologize, I was taking too long," Biddines raps on the opening verse.
Biddines' new LP helped him become a nominee for the 10th spot in the 2017 XXL Freshman class. The "Coffee Love" MC was not expecting anything so big from this album though. He simply hoped it would build a stronger connection with his fans.
"I want the new project to build a bridge between me and the fans, help them know me and allow them to understand who I am through this project," he told XXL. "I want to be able to tour and touch the people off this project. I want my fans to know that I'm just like them; I'm a human being who loves coffee and cars and people. I didn't have any huge expectations other than to be heard, because I bring a healthy meal to the table."
Watch Eric Biddines' "Worried Bout" video below.
Fans Name Rappers They Think Will Blow Up This Year